Presented By Hometown-Motors, Inc.
Many people know about the exploits of Clara Barton treating the wounded on the American Civil War battlefields and army hospitals, but the name Mary Ann Bickerdyke might not be as commonly known.
The Civil War nurse became known to thousands of soldiers as "Mother" Bickerdyke.
Her legacy will be the topic of the second Women in History Luncheon at the Lancaster's downtown Ale House 1890 on August 12th. Living history interpreter Darlene Gage portrays the fascinating Civil War nurse, who helped build 300 hospitals during the Civil War, searched battlefields at night to retrieve wounded soldiers, and was praised by Generals Grant and Sherman for her bravery and concern for soldiers.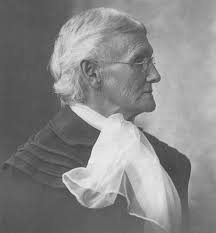 After the war, she helped Union veterans and nurses seeking pensions from the U.S. government.
Mother Bickerdyke was born Mary Ann Ball in Knox County, Ohio in the year 1817. She was one of the first women who attended Oberlin College in Ohio. In 1847, she married Robert Bickerdyke, who died in 1859, two years before the Civil War. The couple had two sons.
She later moved to Galesburg, Illinois where she worked as botanic physician and primarily worked with alternative medicines using herbs and plants.
Mary Bickerdyke served in the Civil War from June 9, 1861 to March 20, 1865, working in a total of nineteen battles. Bickerdyke was described as a determined nurse who did not let anyone stand in the way of her duties.
The program includes a menu of traditional chicken salad sandwiches or Santa Fe wraps, crisp house salad, Italian pasta salad, sweets tray, and beverage. The luncheon starts promptly at 11:30am, with the program following.
Cost for tickets is $29; seating is limited. It should be concluded about 1pm.
Tickets are available now. Order online at www.FairfieldHeritage.com, call (740) 654-9923 or email office@fairfieldheritage.org.