Presented by Hometown-Motors, Inc.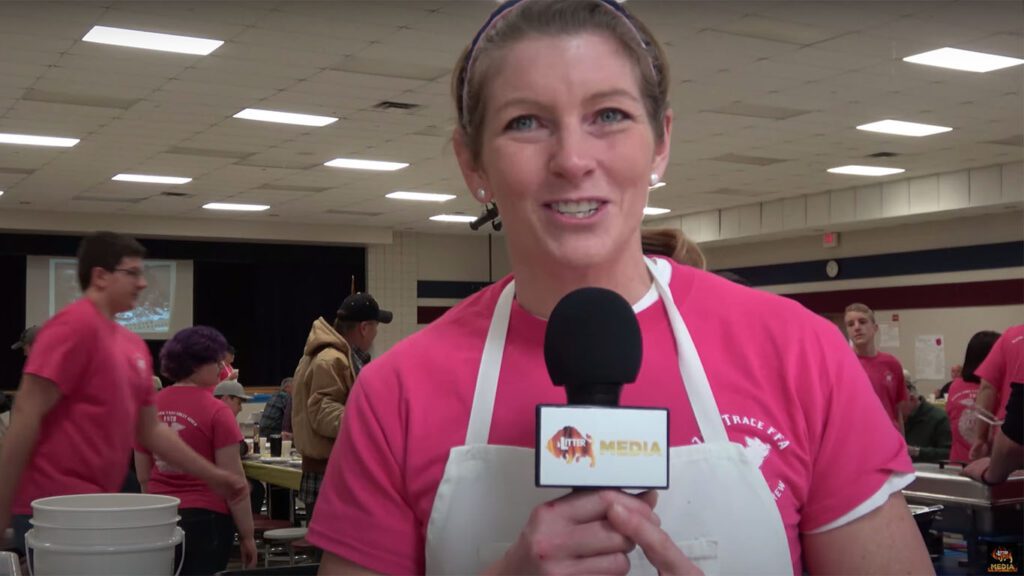 The Zane Trace Chapter of the Future Farmers of America will conduct their annual Sausage Breakfast on Friday February 5th. The event will run from 5am to 9am in the Zane Trace High School Cafeteria.
The Litter Media Cameras were at the 40th annual breakfast in February of 2018. "This involves every single class that we teach" Jennifer Johnston, Advisor for the FFA Chapter told Litter Media.
Johnston says the students go through the elementary elements of communication and teaching about being advocates for agriculture . In addition they're taught about public relations and communication with the students about spreading the word about the breakfast.
Then there's making the of the product.
"When it comes to actually making the sausage, that's incorporating a lot of our animal science" said Johnston. "We talk about nutrition. We talk about the fact that pigs need to be a certain weight before the process. We go through the whole entire steps of processing the pig from carcass to plate basically. And the students participate in that through the guidance of some adults in the community that have a lot of experience in this area."
The serving staff is made of Junior Class members while the kitchen staff is primarily members of the Senior Class.
Robert Riley, a Senior at the time of our interview explained the week of preparation for the breakfast. "Tuesday evening from 2:30pm to nine, we took twenty half-pigs, so ten pigs total, and basically from scratch cut them up, grinded them, put them into the sausage links" said Riley. "We were here Tuesday, Wednesday and this morning. We put in a lot of man hours, but it's really been a cool experience for everybody."
As for the 2021 breakfast on February 5th, due to the restrictions created by the pandemic, limited dine-in service will be offered. However, carry-out and drive-thru service will be available.
Suggested donation for the sausage and pancake breakfast is $5, with proceeds being donated to Nationwide Children's Hospital.