Presented By Atomic Speedway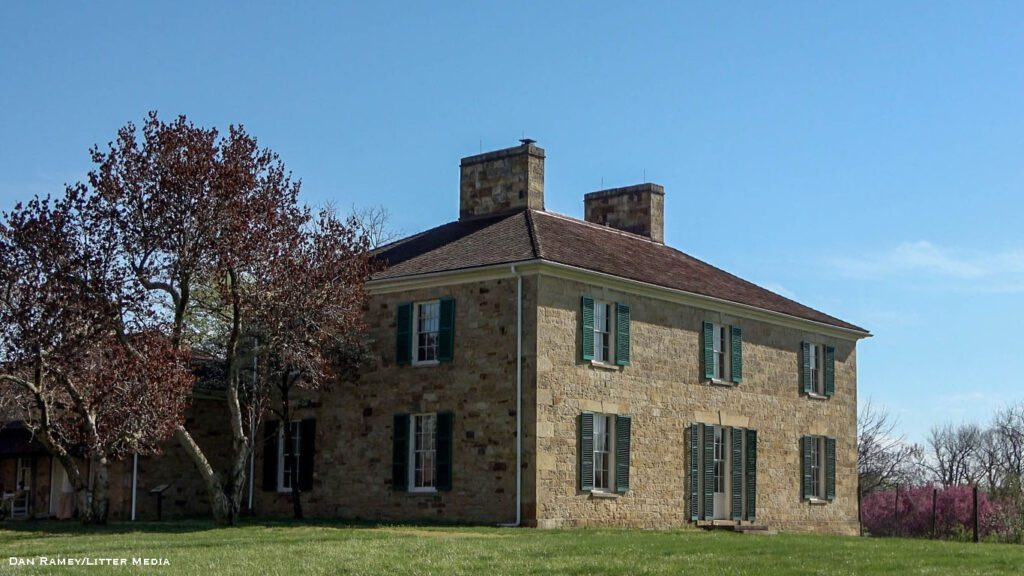 The Litter Media cameras went inside the historic home of Ohio's 6th Governor and later U.S. Senator Thomas Worthington, as the Adena Mansion & Gardens have opened for the 2021 tourist season now through October.
Adena Mansion & Gardens Executive Director Kathy Styer spoke to Litter Media about the historical home that helped bring Ohio into statehood.
"The importance of Adena Mansion is the fact that Ohio began here. This is where our 6th governor lived. Thomas Worthington was instrumental in the fight against statehood. Originally they (opponents of statehood) were going to split the state and he didn't want that, so he fought for us to become a state in 1803."
Benjamin Henry Latrobe, who designed Thomas Jefferson's Monticello, also designed the Adena Mansion for Thomas Worthington.
The front lawn of the mansion is also the place where leaders of statehood, who were at Adena Mansion for an all-night party, came out the following morning to look out over Mount Logan and the valley below, inspiring what we now know as Ohio's "State Seal".
Styer says a complete tour of the Visitor's Center and Mansion can takes up to a couple of hours to get through at a cost of $10 per adult, $9 for seniors and $5 for children 6-12 and free for those 5-and-under and for members of Adena Mansion & Gardens, as well as Ohio History Connection members. 
Operating Hours are Wednesday through Saturday from 9am-5pm and Sunday noon-5pm.