Presented By Atomic Speedway
The Amanda Clearcreek Aces picked up their 400th victory in the school's illustrious football history, dominating Friday's 30-3 decision at Unioto.
The Aces improved to (2-0) on the season while the Shermans dropped to (0-2).
Despite some early scoring fireworks, the game would see no points scored in either the second or third quarters.
Amanda Clearcreek took control of the game early, scoring on their first possession of the game when quarterback Nate Hunter connected with running back Tayvon Miller out of the backfield, who took off over the middle on the catch and went to the end-zone for the TD. The PAT kick was good, handing Amanda a 7-0 start with still 11:14 left in the first quarter.
The Shermans only scoring drive in the game came on their first possession, driving down the field and getting into the red zone before their drive stalled. They settled for a 25 yard field goal by River Pedtigrew to cut the Aces lead to 7-3 at 8:16 of first quarter
It didn't take Amanda long to respond as QB Nate Hunter scored on a broken play inside the red zone at 4:12 of the first quarter for 14-3 lead.
The first quarter ended with Amanda leading Unioto 14-3.
In the second quarter, Unioto was driving when Amanda's Tayvon Miller intercepted a Newt Hoops pass deep down field, giving the Aces the ball with 1:10 in half at the Unioto 44.
The first half ended with Amanda leading Unioto 14-3.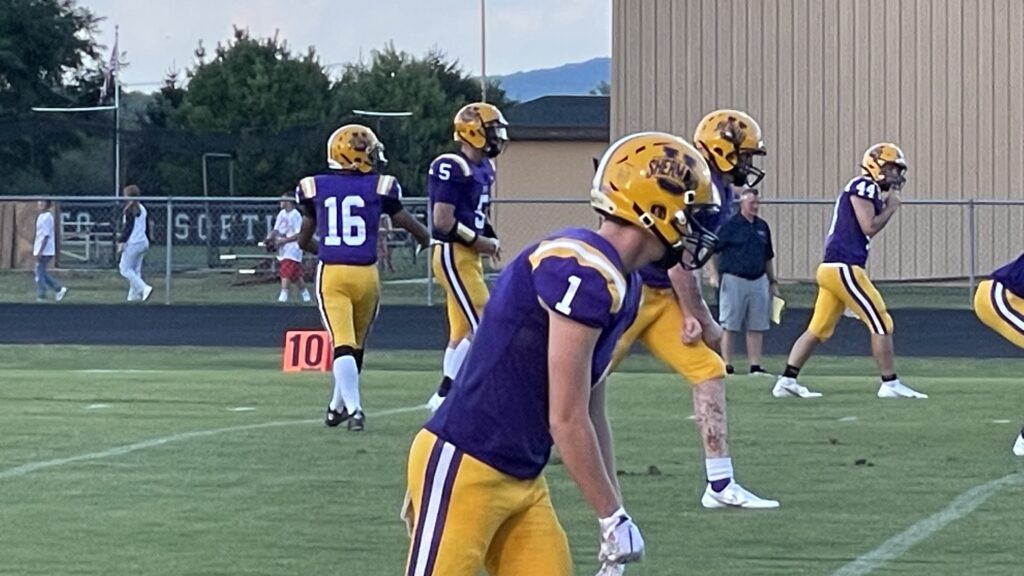 The third quarter was scoreless, which sent us into the fourth quarter as Amanda was in a third and long from their own 8 yard line. QB Nate Hunter connected on long TD pass to Tayvon Miller followed by the PAT kick being missed, giving the Aces a 20-3 lead over Unioto with 10:04 left in game.
The score expanded to 27-3 Amanda when Tayvon Miller scored his third TD of the game on another run followed by the PAT kick with 4:35 left in the game.
The scoring was capped off by Amanda's Jonathan Weaver's field goal to add to the Aces lead over Unioto 30-3 with 1:18 left.
Amanda runs their record to (2-0) and gains their football programs 400th all-time win with 30-3 over Unioto.
Next week's Litter Media GOTW is Washington CH at Paint Valley. See the highlights after the game on our Litter Media Game of the Week Postgame Show on Litter Media Facebook Live.