Presented By McDonald's, I'm Lovin' It!
Watch our Litter Media Game of the Week Postgame Show. CLICK HERE:
The Logan Elm Braves treated their fans and seniors to a thrilling season-opening 28-27 overtime victory over Zane Trace Friday, to kickoff high school football season for 2021.
The Pioneers got on the scoreboard first, scoring on a Daniel Barnhart 2 yard TD run, after he had a big run to set up the score. The PAT kick was good and ZT took a 7-0 lead at 6:20 of the first quarter.
Blayton Reid got the Braves in the scoring column as he dashed down the right sideline after breaking several tackles for a long TD run. The PAT attempt failed, leaving Zane Trace with a 7-6 lead with :24 left in the first quarter.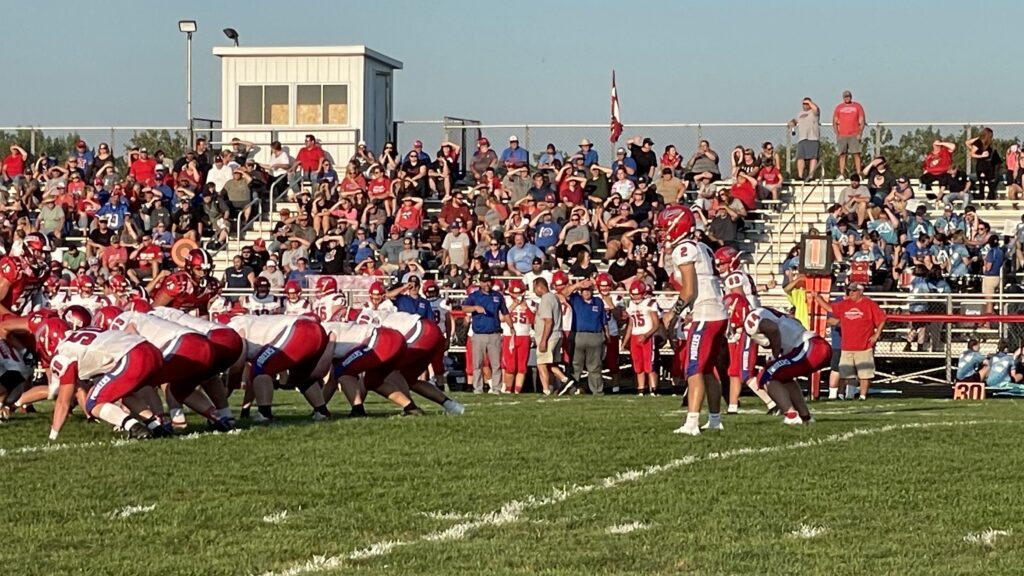 It didn't take long for the Braves to grab their first lead as Logan Elm's R.J. Weber had a career first pick-six TD return for a score. The Braves two point conversion was good for a 14-7 lead with 7:27 remaining, in the first half. That score would hold as the halftime score.
In the third quarter, Pioneers' running back Blake Phillips broke through the Logan Elm defense for a 40 yard TD run with 6:35 left in the third quarter, tying the game at 14-14.
Logan Elm QB Garrett Summers scored on a 3 yard TD run at the 4:48 mark of the third period with the PAT also good, handing the Braves a 21-14 advantage.
The Pioneers drew even at 21-21 as Ben Nichols' QB keeper up the middle for a long TD run with :16 left in third quarter. The PAT conversion tied the game at 21-21, which is how regulation play would end as both teams were scoreless in the fourth period.
In the overtime, Zane Trace had the ball first. The Pioneers drive nearly stalled, before Ben Nichols connected on a pass play for a first down. Nichols then scored on a 7 yard run for a 27-21 lead. The PAT attempt was foiled, when the snap for the extra point kick was too high for the holder to handle.
That then gave Logan Elm their possession, which saw Blayton Reid score his second touchdown of the game, tying the score 27-27 in OT. It was then place-kicker Jude Braun's turn as he connected on the PAT kick for the 28-27 OT win.
(0-1) Zane Trace hosts Madison Plains next Friday while (1-0) Logan Elm travels to Westfall.
The Litter Media Game of the Week for August 27th is Amanda Clearcreek at Unioto, followed by the Litter Media Live GOTW Post Game Show, featuring video highlights, coaches and player interviews from that game.