Presented By McDonald's, I'm Lovin' It!
In a match-up of two, one-win teams heading into the game, the Huntington Huntsmen controlled the contest from the start in a 26-0 win over Westfall on Huntington High School's Senior Night.
Watch our Litter Media Live Postgame Show, with highlights of the Huntington win over Westfall. CLICK HERE:
Huntsmen senior running back Dalton Haubeil scored three of their four touchdowns in the game, all of them in the first half.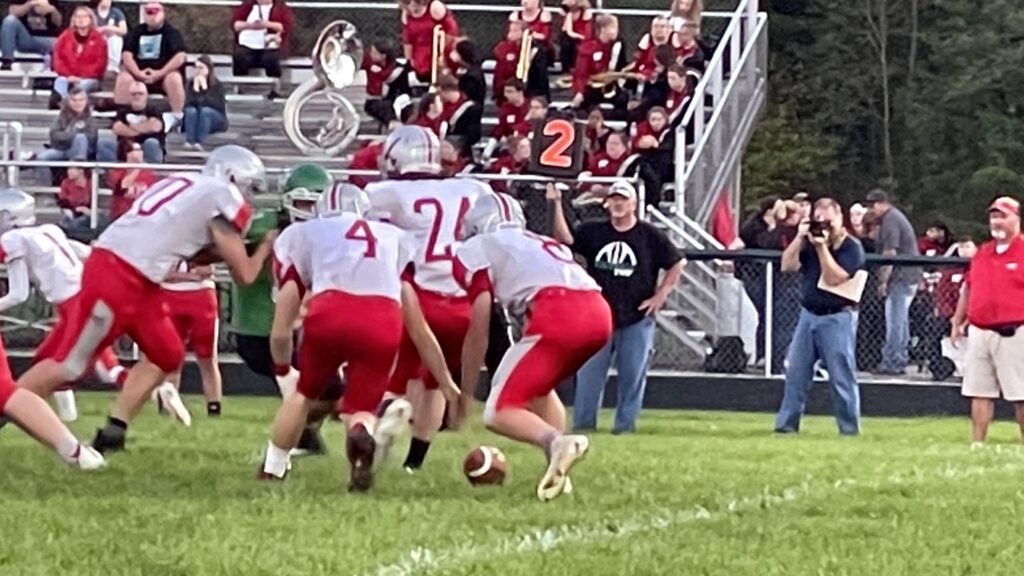 The Huntsmen got the scoring started following a Braylon Leach interception. Huntington took the ball and drove for the first score of the game when Nick Marion hit Dalton Haubeil for an 8 yard TD pass at 7:11 of the first quarter. The PAT 2 point conversion failed as Huntington took a 6-0 lead over Westfall.
Huntington had to wait until the second quarter to get their next score when Dalton Haubeil ran 17-yards for a TD at 10:20 left in the second quarter. Again, the two point conversion failed and the Huntsmen held a 12-0 lead.
Haubeil scored his third TD of the first half, running 22 yards at 2:11 of the second quarter. The two point conversion failed, sending Huntington into the locker-room with an 18-0 advantage at halftime.
The Huntsmen wrapped up the scoring when Seth McCloskey ran 13 yards for a touchdown with 8 seconds left of the third quarter. The two point conversion was good as QB Nick Marion found Alan Smith open in the end-zone for the 26-0 lead, which ended up being the final score.
Dalton Haubeil of Huntington was named the McDonald's "Player of the Game".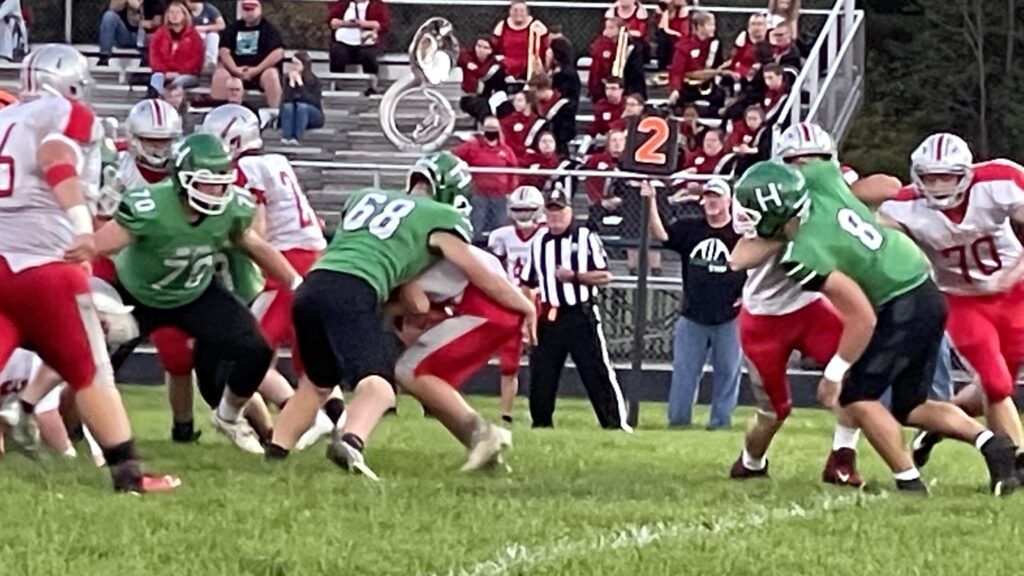 Huntington improves to (1-4/2-6) as Westfall drops to (1-4/1-6).