Presented By McDonald's, "I'm Lovin' It!" & Ross-Chillicothe Convention & Visitor's Bureau
Ohio 17th District State Senator Bob Peterson of Sabina has announced his candidacy to run for the 91st District for the Ohio House of Representatives in 2022. The House District currently covers parts of Fayette, Highland and Clinton counties.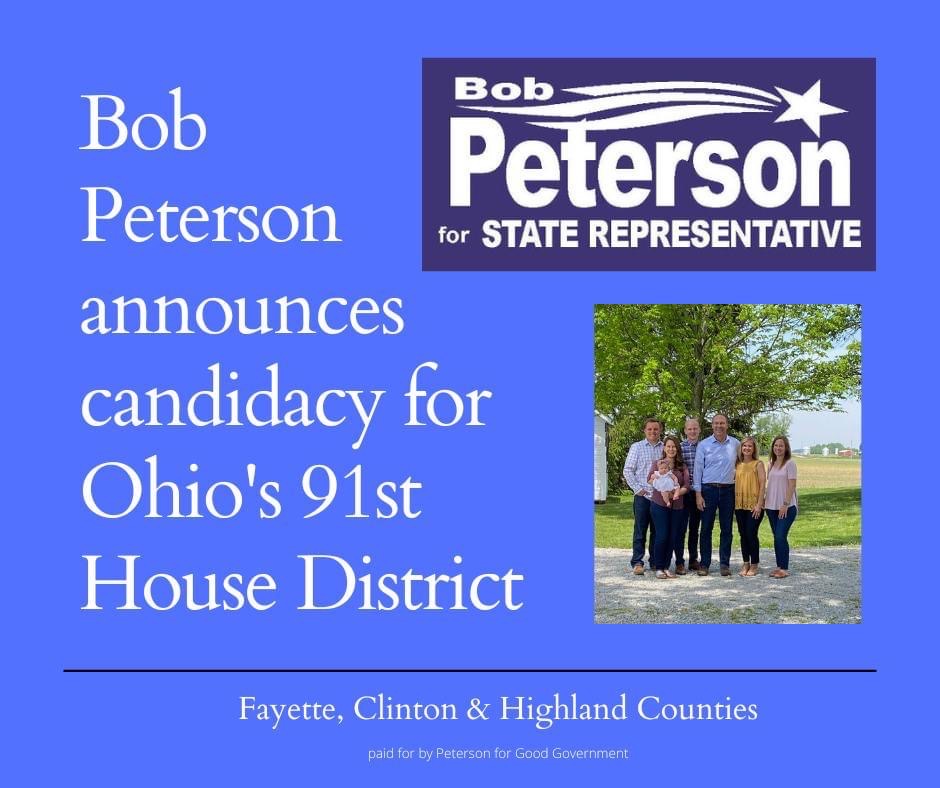 Peterson, who is a former member of the Ohio House, is term-limited in the Ohio Senate, with 2022 being his final year of the eight years he can serve. However, this does not prohibit him from running for the House of Representatives.
In a press release issued on his Facebook page, Peterson stated- "As some of you may remember I was elected as a State Representative in 2010 and only served about a year and a half before being appointed to the Ohio Senate. It would be an honor to go back to the Ohio House and continue working for the great people of our area. I would appreciate your support in the 2022 election."
The Republican nomination for the 91st Ohio House seat that Peterson seeks, is currently occupied by Republican Shane Wilkin of Hillsboro, who has already announced his candidacy for the 17th District Ohio Senate seat now occupied by Peterson. Wilkin is term-limited in the Ohio House, which opens the door for Peterson to run for that GOP nomination, while Wilkin does the same for Peterson's current Senate post.
Thus far, there has been no announcements for either the 17th District Ohio Senate seat or the 91st District Ohio House seat on the Democrat Party side.