Presented By Atomic Speedway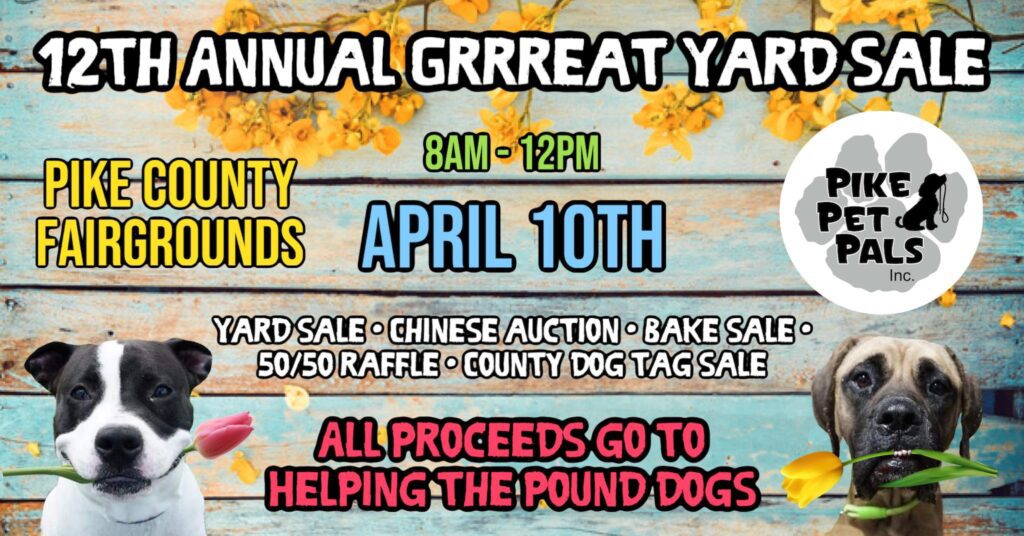 Pike County's Dog Pound will be the beneficiary of the 12th Annual Grrrreat Yard Sale planned for Saturday, April 10th.
The yard sale runs from 8am-noon at the Pike County Fairgrounds and is sponsored by Pike Pet Pals, Inc.
There will be a giant yard sale, bake sale, Pike County Dog Tag Sale, Chinese Auction and 50/50 Raffle.