Presented By Atomic Speedway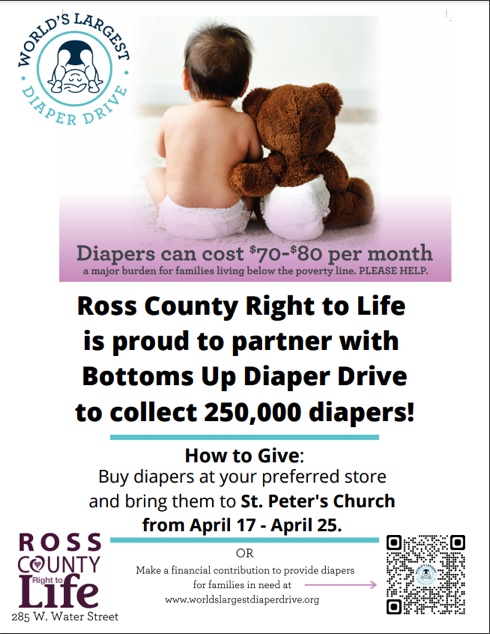 The Ross County Right to Life is hosting a diaper drive April 17-25.
The diapers are for families living below the poverty line, with diapers for infants costing as much as $80 per month.
Participants in the Diaper Drive are asked to make the purchase, then take the diapers to Saint Peter's Church between April 17-25.
For more information, call Ross County Right To Life at 285 West Water Street in Chillicothe.