Presented by Hometown-Motors, Inc.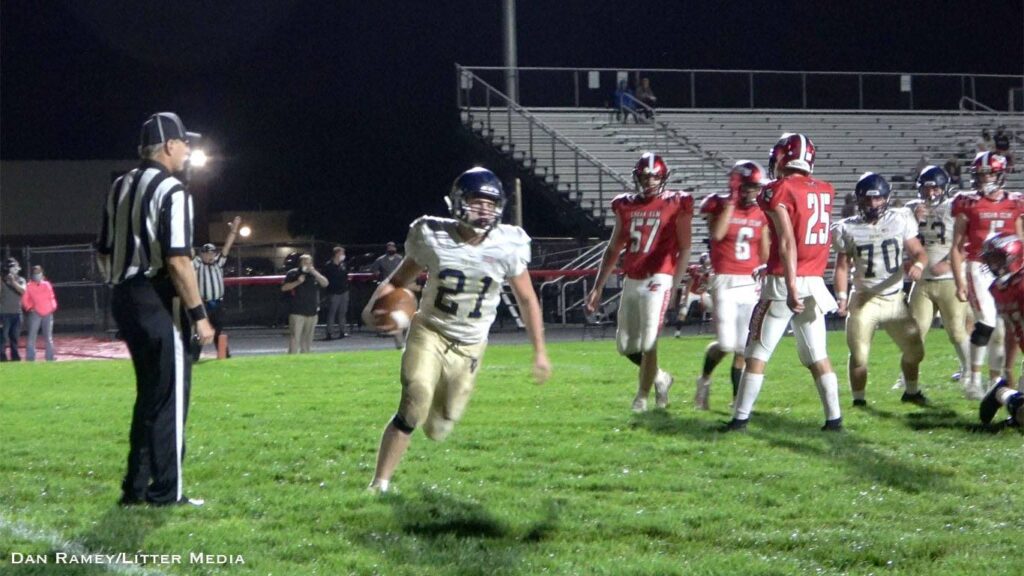 Teays Valley outlasted Logan Elm 31-25 to kick off the 2020 Football season… a season rife with uncertainty.
After weeks of preparation, not knowing if the OHSAA could hold a season due to the coronavirus pandemic, why shouldn't Mother Nature present the next hurdle, right?
The Vikings and Braves had their game halted less than two minutes in.
Logan Elm's first possession stalled. TV coughed up the ball on their first offensive play and the Braves recovered. The emotional high of the turnover was quenched when thunder was detected forcing a stoppage of play.
Following a two-hour weather delay, Teays Valley put together scoring drives capped by Landyn Brown with touchdowns for a 14-0 lead.
Logan Elm answered on a quarterback keeper by Conner Robinson to pull the Braves within 14-6.
Just before halftime, Tyler Love hit Cooper Booth on an 8-yard pass to extend the Teays Valley lead to 21-6 by the break.
The two teams exchanged scores in the second half. Robinson scored from 18-yards out to close the gap for the Braves to 21-12. Camden McDanel added a 28-yard run to put the Vikings ahead 28-12.
When it seemed Teays Valley was beginning to pull away, Robinson connected with Braylen Baker on a 21-yard pass cutting the margin to 28-18.
Cale Clifton gave the Vikings extra insurance with a 23-yard field goal for a 31-18 lead with 2:45 remaining.
Robinson found David Evans on a TD pass and Jude Braun tacked on a PAT for the game's final sore 31-25.
Teays Valley (1-0) will host Fairfield Union next Friday while Logan Elm (0-1) heads to Hamilton Township.
Watch for game highlights on www.youtube.com/LitterMedia Tuesday.