Presented by Hometown-Motors, Inc.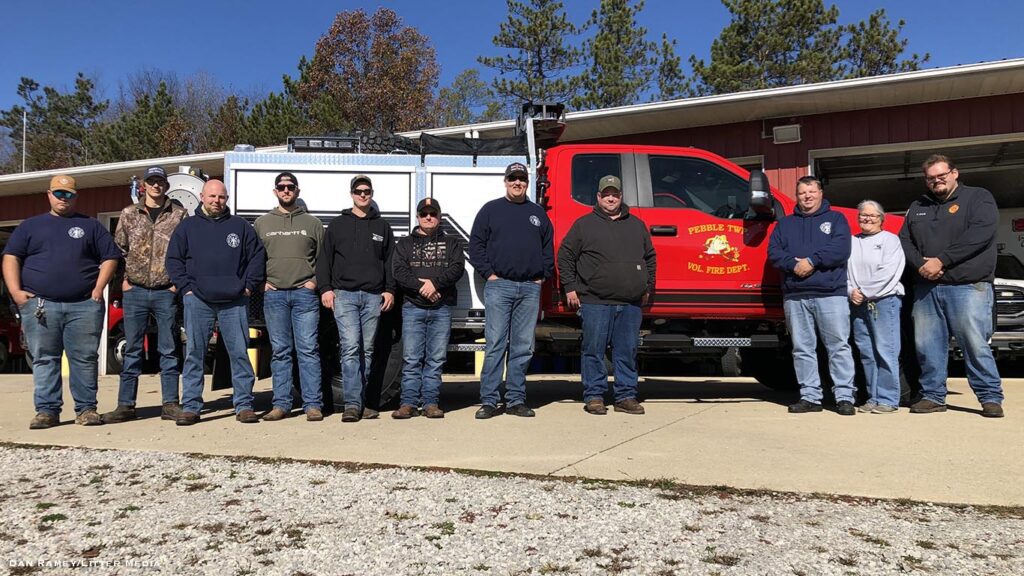 There's a new weapon in the arsenal for fighting brush fires in Pike County.
Pebble Twp. Fire Chief, Jerry Wessel says the two-year long process finally came through with a happy ending. Through grant funding, the department which covers 35 square miles of Pike County, the township needed to raise just $18,000 of the cost of the Ford F-550 truck which will replace two trucks.
Wessel says the old brush truck had been in service for more than 30 years. The new truck, coming in at $167,000, distributed water more than 30 feet from its front bumper sprayers and the remote controlled Tornado nozzle shoots water between 50-75 feet during a demonstration at the firehouse October 31st. The nozzle can has a wide range of capabilities, including launching an oscillating plume or a wide range spray of water.
The truck was built by Weis Fire & Safety in Salina, Kansas. Wessel drove the truck back home to Ohio late last week and said its presence commanded quite a few looks from other travelers.
Pebble Twp. FD has mutual aid with neighboring townships in Pike County and bordering Pike County.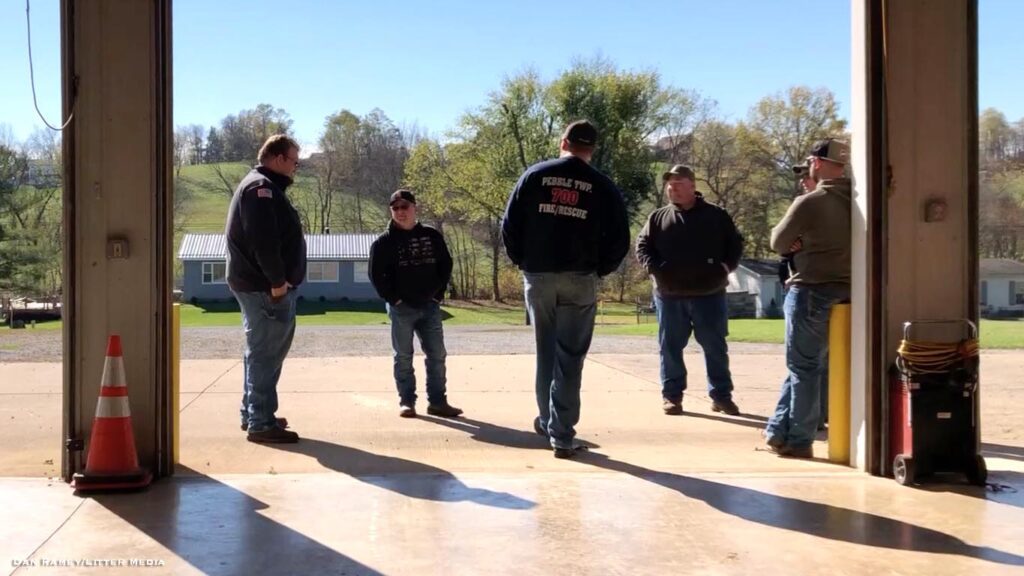 FROM WEIS FIRE & SAFETY EQUIPMENT: The Weis Quick Attack 300RM has ample storage space, a PAC Tool Board, two rear Hannay hose reels, TFT Tornado monitor with joystick control, a side whipline, and front ground sweeps. . . this big tire brush truck has the ability to reach those difficult-to-reach locations and extinguish a fire.
Specifications
Type: QA300RM
Tank: 300 gallon
Pump: Hale model HPX300-B18
Truck Body: 2020 Ford F-550 Super Duty Chassis
Chassis: Super Cab
Additional Features
Warn Zeon 10 quick mount winch
1.0" x 8' red rubber booster whip line at the passenger front corner of the fire body
Two Hannay EF-24-30-31 heavy duty electric rewind booster reels
One TFT 1.0" QuadraFog 5-10-24-40-60 GPM adjustable gallonage nozzle with pistol grip with each booster reel
Two bumper mounted ground sweep nozzles
TFT Tornado with joystick control
Fully Transverse Compartment with a PAC vertical slide out tool board
Compartments with satin finish roll up doors
Compartments over the Rear Wheel Wells
Two underbody toolboxes
Rear Tool Compartment 96"D x 30"W x 5"H
Loose Storage Compartment behind the headache rack
Two pull-out drop-down steps on the rear of the apparatus
Kussmaul Auto Charge 1000 with Super Auto Eject plug and battery status indicator
Whelen Liberty II NFPA compliant 54" (Red) LED light bar with 360-degree protection including side protection
Three 10" Tomar LED TRX Off-Road single row flood lights
Two 20" Tomar LED TRX Off-Road single row flood lights
Back up camera with a 7" screen
One LED underbody ground light under each corner of the fire body
Two LED work lights provided, mounted one on each side of the headache rack
Dual steering stabilizers and replace the OEM shock
Saddle Step under transverse compartment