Presented By Hometown-Motors, Inc.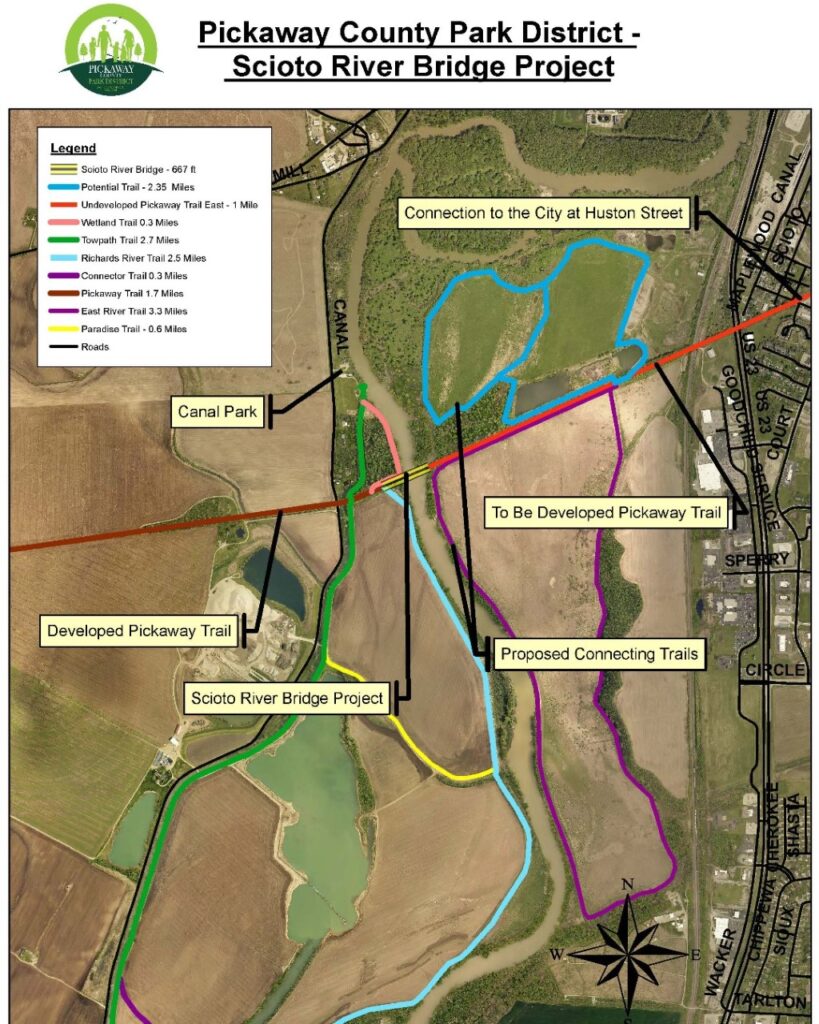 The Pickaway County Park District has been awarded a $500,000 State Capital Grant to begin the process of building a pedestrian bridge over the Scioto River.  The bridge will connect the City of Circleville to Canal Park and the Pickaway Trail, with eventual plans to stretch from New Holland into Circleville.
This bridge would be on the existing railroad corridor and on the existing railroad abutments across the river. Having this bridge would allow pedestrians and bikes to cross the river to connect to the City  as well as to approximately 14 miles of existing and proposed trails as well as an additional 14 miles of trail once the connection to New Holland is made on the Pickaway Trail.
The District will be hosting a Public Meeting on Zoom March 2nd between 7:00 pm to 8:00 pm to discuss this project in detail.
For more details, go to the Pickaway County Park District website link provided: CLICK HERE