Presented By McDonald's, I'm Lovin' It!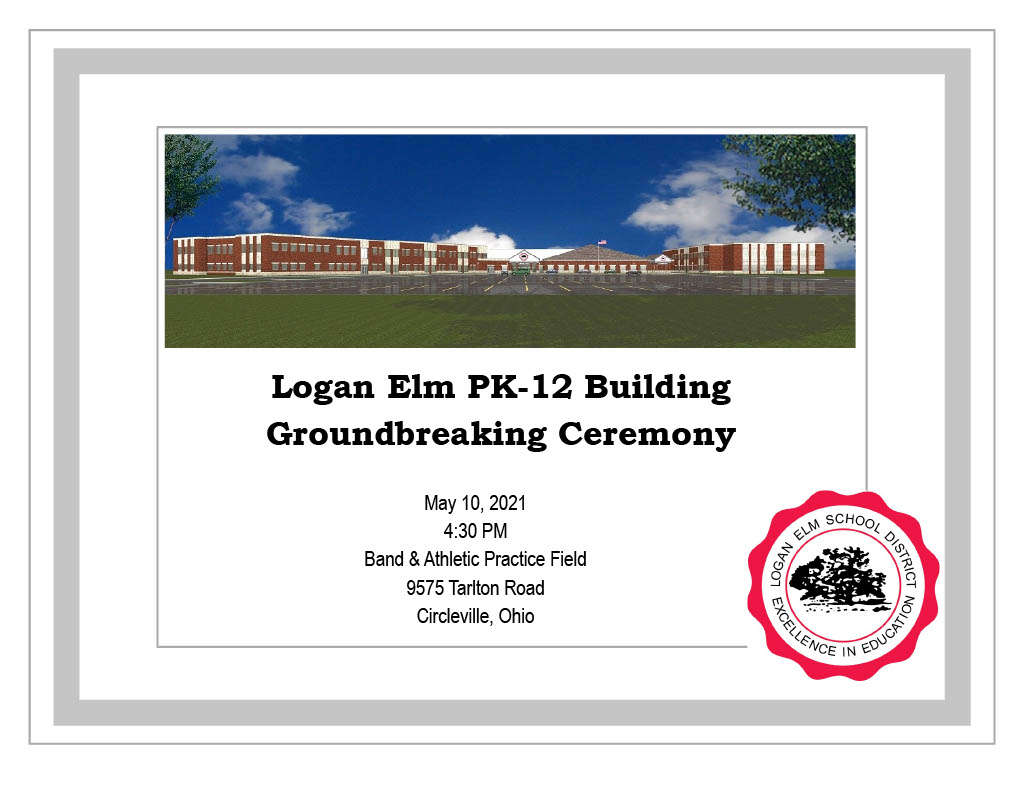 Earthmovers and bulldozers have already started moving dirt, but an official groundbreaking for Logan Elm School District's new K-12 campus is scheduled for May 10th.
The ceremony will be at 4:30pm that day on their current Band and Athletic Practice Field. The school is located at 9575 Tarlton Road, just southeast of Circleville.
Voters approved levies to construct the new campus, after several previous tries failed at the ballot box.
The current Logan Elm School District campus has been at the Tarlton Road site since the early 1960's. The new campus will be constructed just west of the current buildings.