Presented by Rathkamp Financial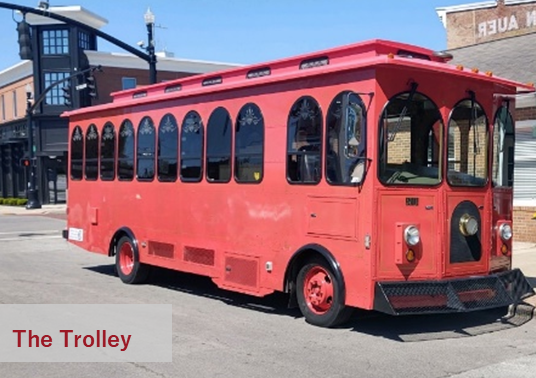 Could it be the missing piece of Downtown Chillicothe's revitalization?
The Chillicothe Transit System will be experimenting with a Trolley car on loan from the Bloomberg-Harvard Innovation Track this Thursday and Friday.
In a statement on the city's website, the trolley will make snake its way through the First Capital District from 10:30am-6:30pm Thursday and from 12:00pm-8:00pm on Friday.
Chillicothe is one of eleven cities across the country participating in the program as part of the Bloomberg-Harvard City Leadership Initiative.
There's no fee to ride the trolley and those sharing the roadway should give the same caution and courtesy as to a regular CTS bus.
While the two-day trial may present itself as a novelty, some may remember the days street cars roamed the streets of Chillicothe. While it may be new, it's also a bit reminiscent to the First Capital's past.