Presented By McDonald's, I'm Lovin' It!
(Chillicothe) — The comedy/mystery production "Clue" is the next stage production for Chillicothe Civic Theatre, set for October.
What does the face of a murderer look like? How about the stunningly beautiful Miss Scarlet (played by Jacqueline Pettigrew Blesedell), or the innocent looking Professor Plum (played by Matt McKee)? Do either of these two look like they've killed anyone in cold blood?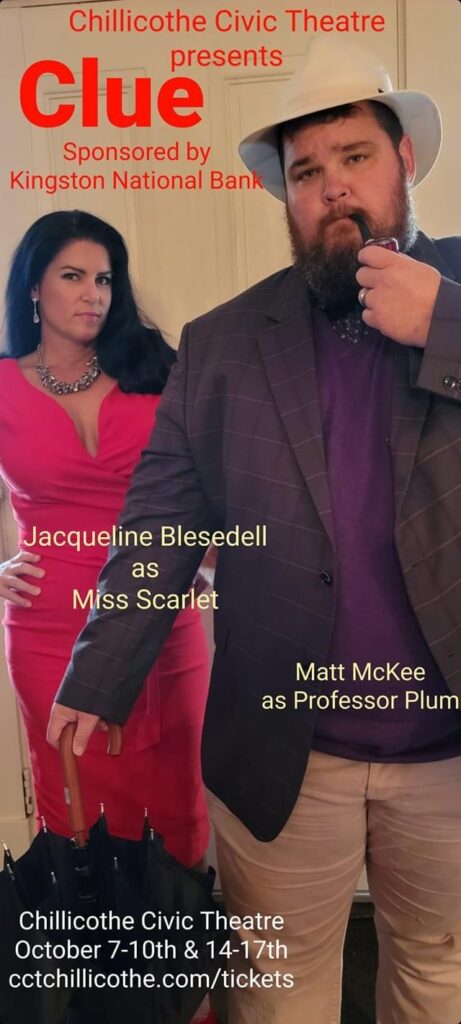 Find out for sure in Clue, presented by Chillicothe Civic Theatre, and sponsored by Kingston National Bank.
Performances are October 7-10th & 14-17th. Get your tickets today on the CCT website: cctchillicothe.com