Presented By McDonald's, I'm Lovin' It!
The Portsmouth Trojans used their team speed and capitalized on Zane Trace miscues in their 38-22 Division 5 opening round playoff football win, Saturday at Zane Trace High School.
Watch our Litter Media Postgame Show from Saturday night. CLICK HERE: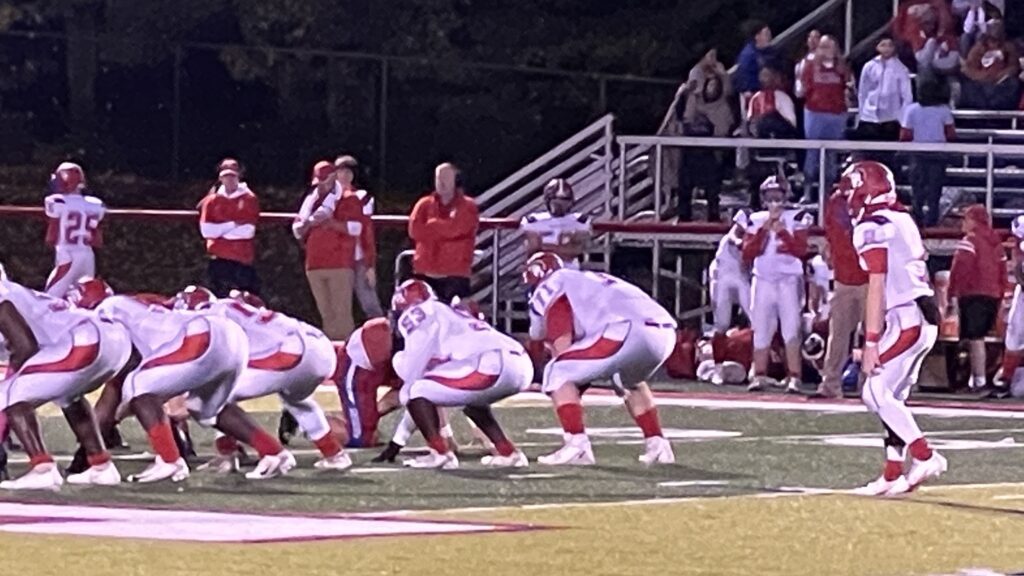 Portsmouth struck first after a Zane Trace field goal attempt was blocked and returned by the Trojans Beau Hammond to the ZT 4 yard line. Reade Pendleton then ran 4 yards for a TD at 6:40 of the first quarter for a 7-0 lead.
Portsmouth got their second big break when Zane Trace fumbled on their own 34 yard line, giving the Trojans great field position. QB Drew Roe later connected with Pendleton on 12 yard TD pass with 3:17 left in the first quarter for a 14-0 lead.
The Pioneers were driving down the field when the first quarter ended. ZT quarterback Ben Nichols then ran 14 yards for a touchdown at 10:59 of the second quarter to get ZT on the board at 14-7 after the Noah Fetters PAT kick.
The Trojans came right back, driving deep into Zane Trace territory where their drive stalled. Zach Roth came on and hit a 28 yard field goal at 8:49 of the second quarter for a 17-7 lead.
The Pioneers would then take advantage of a Portsmouth fumble, recovering on the Trojans 31 yard line. Ben Nichols capped-off the drive with a 1 yard keeper at 3:47 left of the second quarter, cutting the deficit to 17-14 Trojans.
But, it didn't take long for Portsmouth to respond as Devon Lattimore returned the ensuing kickoff 77 yards for a TD at 3:27 of the second quarter for a 24-14 lead. The ensuing kickoff turned out to be a major blow to the Pioneers when Portsmouth's JT Williams scooped up a Zane Trace fumble and returned it over 40 yards for the score at 3:16 of second quarter for a 31-14 lead, which was the score at halftime.
Zane Trace kicked-off to start the second half, using an onside kick to get possession. Ben Nichols picked up a big run to the Portsmouth 4 yard line, then later saw Blake Phillips find Carter Hill on a halfback option pass for a TD from 2 yards out. The two-point conversion run by Carter Langley to cut the margin to 31-22 with 4:49 left in the third quarter.
The third quarter ended with ZT on their own 24. In the fourth quarter, the Pioneers fumbled on a scramble and pitch that Portsmouth picked up.
The Trojans put the game on ice when quarterback Drew Roe found Dariyonne Bryant on a 35 yard scoring strike at 8:45 to play in game. Portsmouth 38-22 at Zane Trace
Portsmouth with an interception of a Ben Nichols pass at their own 29 with 5:32 left to seal the win.
The Pioneers conclude their season at (8-3) while (8-3) Portsmouth picked up their first playoff win in 19 years. They face Ironton next week.
For other Saturday tournament scores in football, volleyball, soccer and cross country: CLICK HERE: