Presented By Atomic Speedway & Chillicothe VAMC
The Chillicothe Transit System will be implementing changes January 3rd, which include modified and expanded county service.
But along with that, an informational survey showed that many of those that weighed-in for public comments, also want to see the City of Chillicothe utilize a "historic downtown trolley."
In late July, the Chillicothe Transit System began its experimentation of a Trolley car on loan through the Bloomberg-Harvard Innovation Track. Chillicothe was one of eleven cities across the country participating in the program as part of the Bloomberg-Harvard City Leadership Initiative.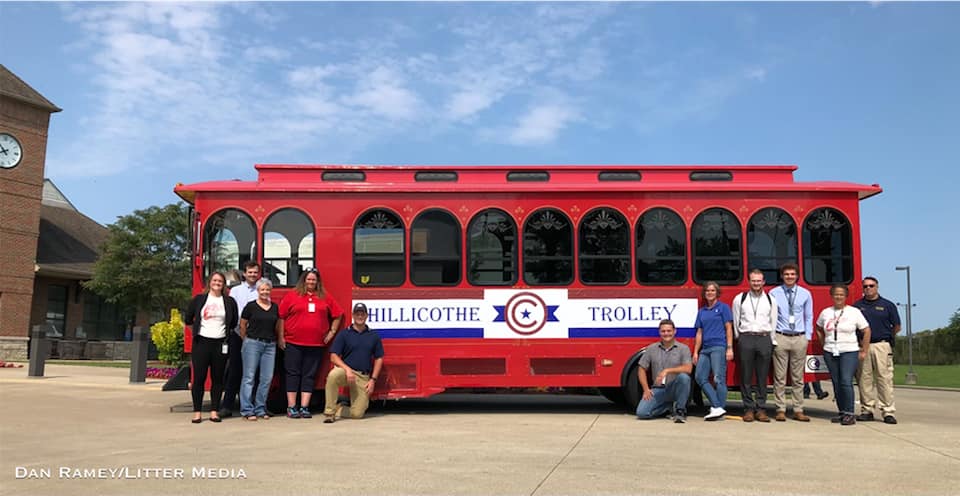 According to an article on the website for The Centre for Public Impact, "The team came into the Track with a goal of making public transit more responsive to potential users, thereby attracting new riders throughout the city and leading to a new program of on-demand public transit. Over the course of the Innovation Track, Chillicothe zeroed in on two potential transit solutions: a dual fixed-route/on-demand public transportation system and a highly popular trolley. After prototyping these ideas with an astounding 400+ residents, the city is now advancing both ideas as pilots."
For more information on their article, CLICK HERE:
See information below on the new Ross County and City of Chillicothe Transit System routes that will become active on January 3, 2022.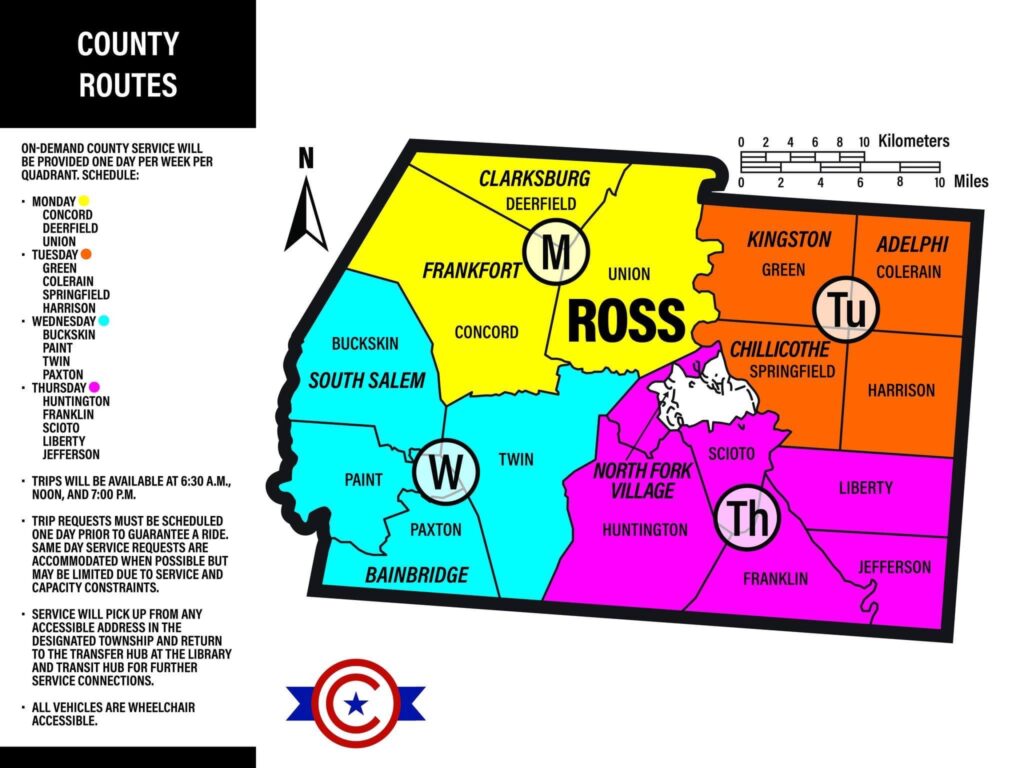 To see full service updates proposed, please visit https://www.chillicothe.com/departments/transit_department/updates.php.