Presented by Classic Brands
UPDATE: Waverly Mayor Greg Kempton released a statement late Thursday afternoon of a change to the announced detour by the Ohio Department of Transportation (in our report below). Now, traffic will be maintained in a limited capacity on US 23 instead of a detour.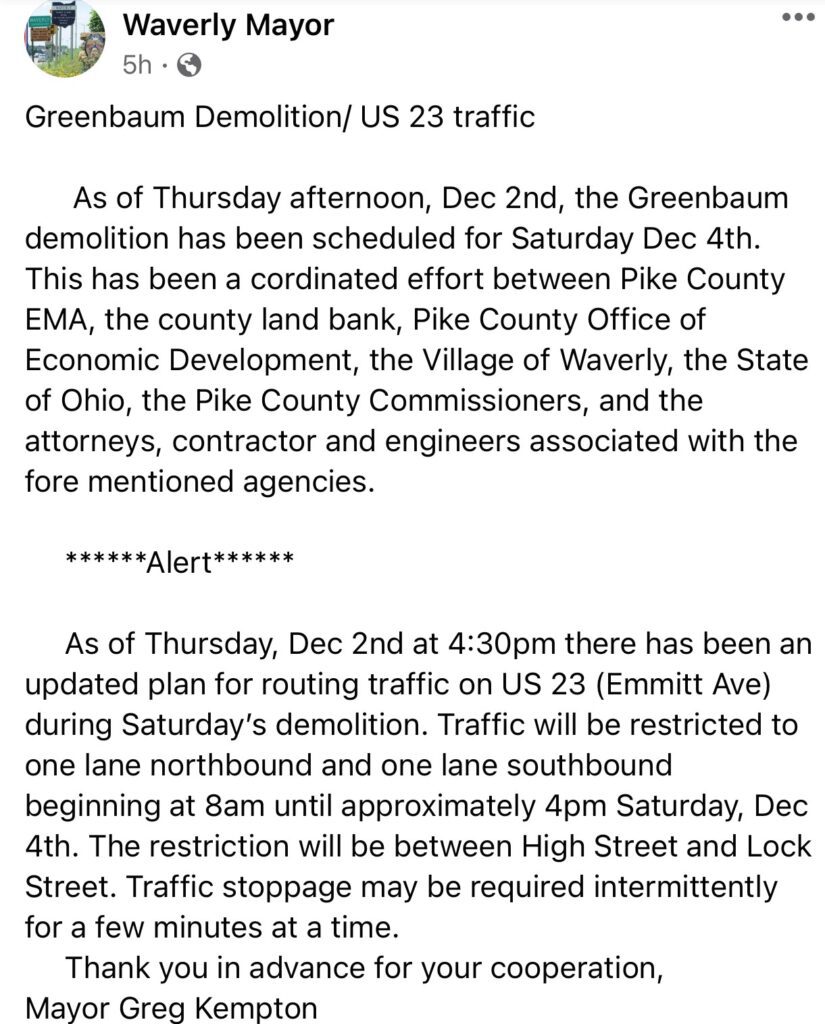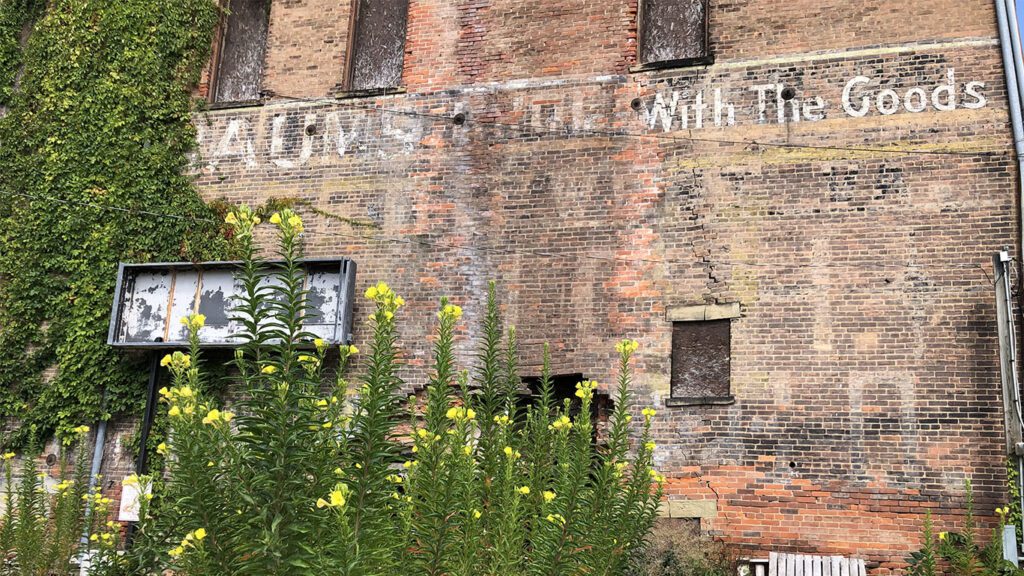 The village of Waverly is planning a one day full-closure of U.S. 23 at the intersection of S.R. 220 (Market Street) for a building demolition on Saturday, December 4 from 7 AM – 3 PM.
U.S. 23 Southbound Detour – Traffic will be detoured via Clough Street, North Street, S.R. 220, and Ford Avenue.
U.S. 23 Northbound Detour – Traffic will be detoured via Lock Street, Second Street, and Clough Street.
Following demolition of the structure, U.S. 23 will reopen to traffic. Once all debris and equipment have been removed, S.R. 220 will also reopen.
Inquiries regarding this closure and associated operations should be directed to the village of Waverly at 740-947-5162
For more information contact: District 9 Public Information Office at 740-774-8834.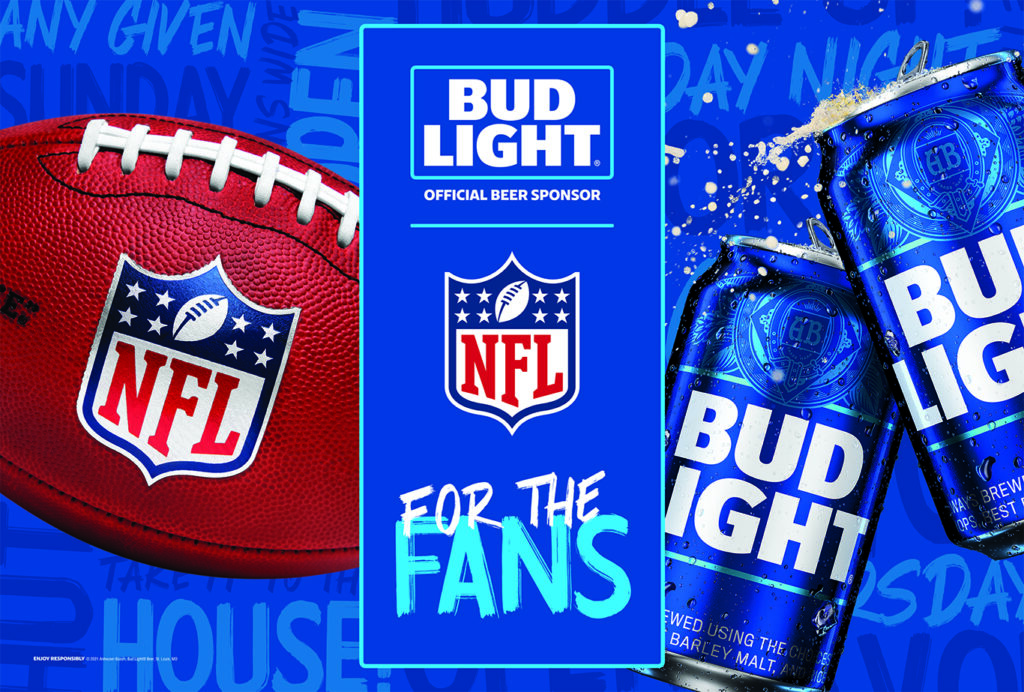 About Author