Presented By Classic Brands
(Hillsboro)- The Highland County Chamber of Commerce will host its 10th annual "Ag is Everyone's Business" event on Friday, March 4th at Boeckmann Farms north of Hillsboro.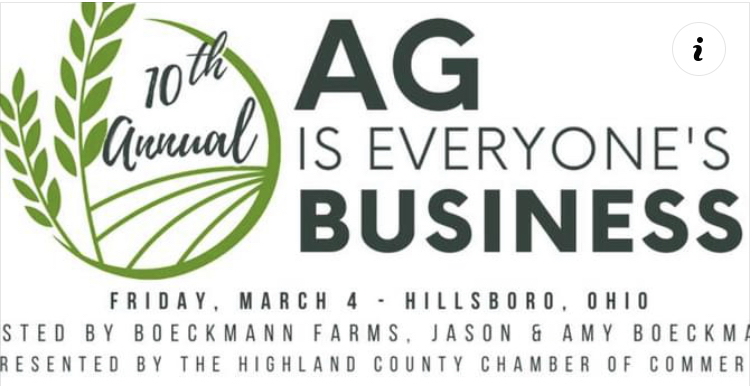 Speakers for this years event are Eric Snodgrass, Science Fellow and Principal Atmospheric Scientist for Nutrien Ag Solutions – and Dr. Dennis Summers, Ohio's State Veterinarian.
Snodgrass will provide a 2022 spring and summer outlook, with Dr. Summers providing information on maintaining healthy livestock.
The doors at Boeckmann Farms will open at 9:30am on Friday, March 4th.
Presale tickets for the event are $20 and can be purchased by visiting the Chamber office at 338 West Main Street in Hillsboro. You can also call the Highland Chamber or visit its website.