Presented By Rathkamp Financial
A ribbon cutting takes place Tuesday, May 17th for the Pike Outreach Food Pantry's new location at 306 Bridge Street in Waverly. The ceremony takes place at 4pm Tuesday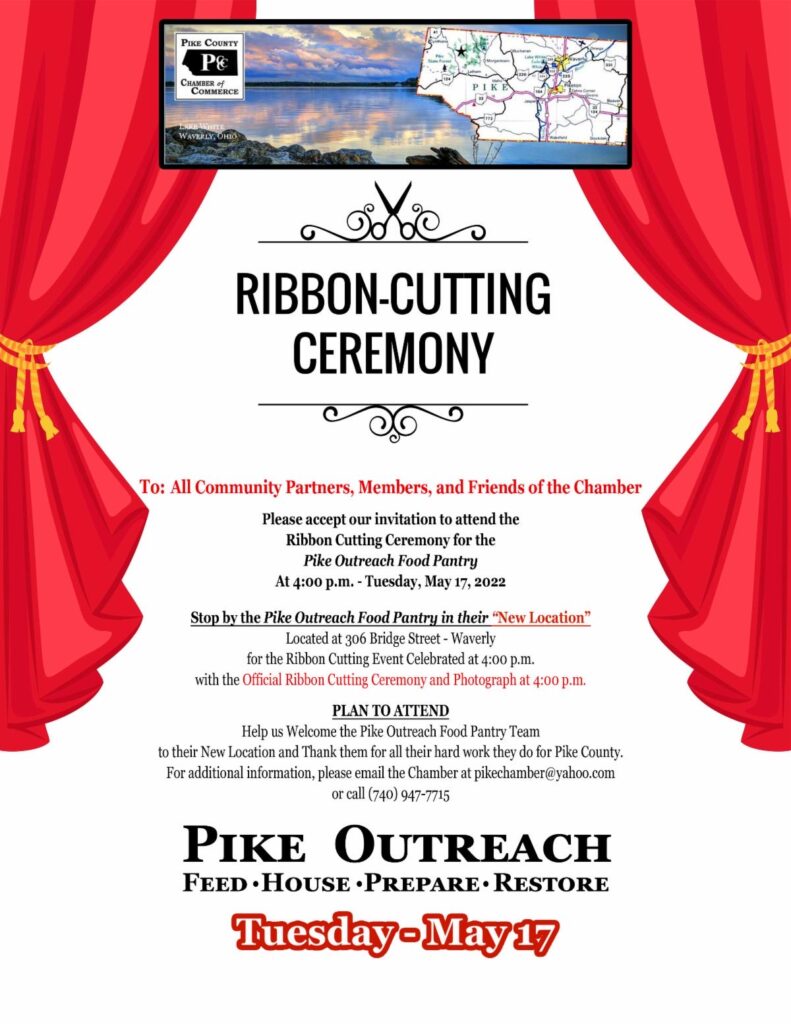 The Pike Council Outreach Council of Churches announced their plans to move in late January, telling Litter Media they hoped to move their Operation Center to a new location as early as the end February, from their former location at 107 West Second Street in Waverly.
The new location is the former Heritage Nazarene Church at 306 Bridge Street in Waverly, according to Executive Director Techia Potter, who spoke with Litter Media's Mike Smith on January 31st, 2022.
The Outreach Council started their food pantry in 1968, assisting needy Pike County residents. Their co-ed homeless shelter observed their 25th year of operation in March.
According to their original Facebook page post, "From 1968, the Outreach Council had worked from donated space, which frequently changed. In 1997, we acquired a run-down home, which was converted to a pleasant homeless shelter — (Bridgehaven, 109 W. 2nd St., Waverly, OH.) In 2002, the two-story building next door (107 W. 2nd St.) became available. For the first time ever, we were able to dispense food and other services from a single location. The Outreach Council is funded through its Friends and Supporters, regional church bodies, local congregations, organizations, companies, the CROP walk, volunteers and grants."
Potter says the new outreach center location enables the Outreach Council to expand the operation in order to help more people, create more supply storage, and comply with standards established by the Americans with Disability Act.
However, with that larger facility and outreach, it will also require more volunteers to help the operation. If you would like to become involved as a volunteer or donate to their community work, call the Pike County Outreach Council at (740) 947-7151.