Presented by Rathkamp Financial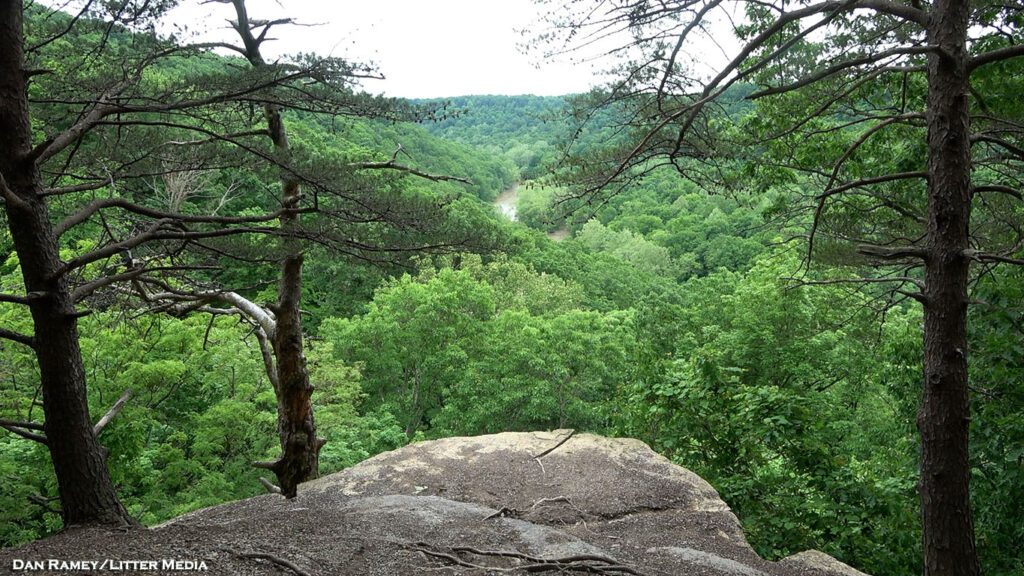 Ross County Park District's Earl H. Barnhart Buzzard's Roost Nature Preserve includes five miles of trails through one of the most scenic locations in Southern Ohio, the Paint Creek Gorge.
Director Joe Letsche gave Litter Media a look at where a proposed observation deck will be located near the sandstone cliffs on the Southpoint Lookout Trail.
Letsche explains adding a structure like a deck increases the accessibility for people to connect to nature. The wheelchair accessible deck would give seniors and hikers with children a look over the gorge without getting near the cliff's edge.
Funding for the project would come from a Nature Works Grant.
"The vast majority of people are in favor of the increased access" Letsche said. He added the deck would not block the view of the Paint Creek Gorge because "it's going to be back up against the trail, not down on that rock. So, the view is not going to be impeded in any way."
Learn more about Buzzard's Root and the other parks managed by the District at www.rosscountyparkdistrict.com.