Presented By McDonald's
The Washington CH Blue Lions got all the offense they needed with a three-run top of the first inning, then rode Tanner Lemaster's pitching arm the rest of the way for the 3-0 Division 2 District Baseball Championship over the Sheridan Generals Wednesday at Ohio University.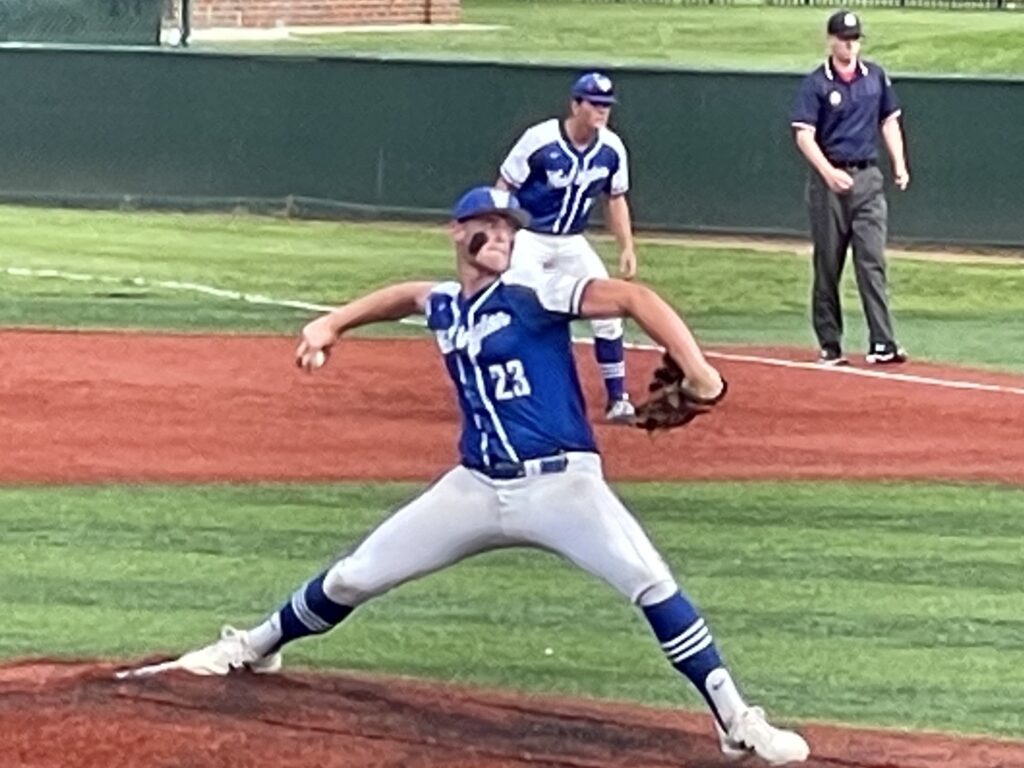 Titus Lotz ripped an RBI triple to left center to get the Blue Lions' first run, followed later that inning with a two-run double by Jonah Waters for the 3-0 lead.
That would hold-up as the only runs scored in the game, although both teams has a couple of threats that went unanswered.
Sheridan's biggest scoring threat came in the bottom of the third inning where it looked like they would have the bases loaded with only one out. But, off a line drive to the outfield, Sheridan's lead runner held at third base with the runner behind him missing the sign to stop at second, which caused a run-down that led to the lead runner being thrown out at home trying to score. The next Sheridan batter grounded out, stranding runners at second and third and kept the score at 3-0.
The Generals never mounted a more serious threat than that, the rest of the game.
The Blue Lions finished with 3 runs on 5 hits, and the Generals were blanked on 5 hits.
(18-5) Washington CH now advances to their first Sweet 16 appearance in 15 years, when they travel to Teays Valley High School at 5pm on June 2nd, to face Bishop Hartley.