Presented by Hometown-Motors, Inc.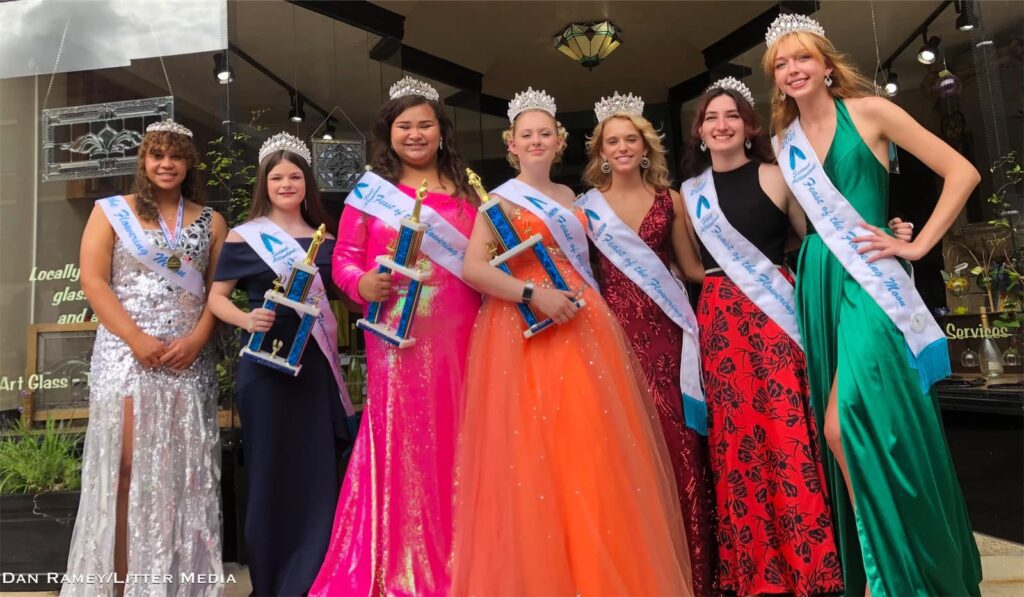 Mattelyne Fout was crowned 2022 Miss Feast of the Flowering Moon Saturday night. Fout will be attending Pickaway-Ross CTC this fall and her home school is Ross County Christian Academy.
The 2022 court is 1st Attendant, Makhia Tyler; 2nd Attendant, Sarah McGraw and 3rd Attendant, A'mya Wingfield. Tyler attends Southeastern HS, McGraw attends Zane Trace HS and Wingfield will also be attending PRCTC this fall, her home school is Unioto.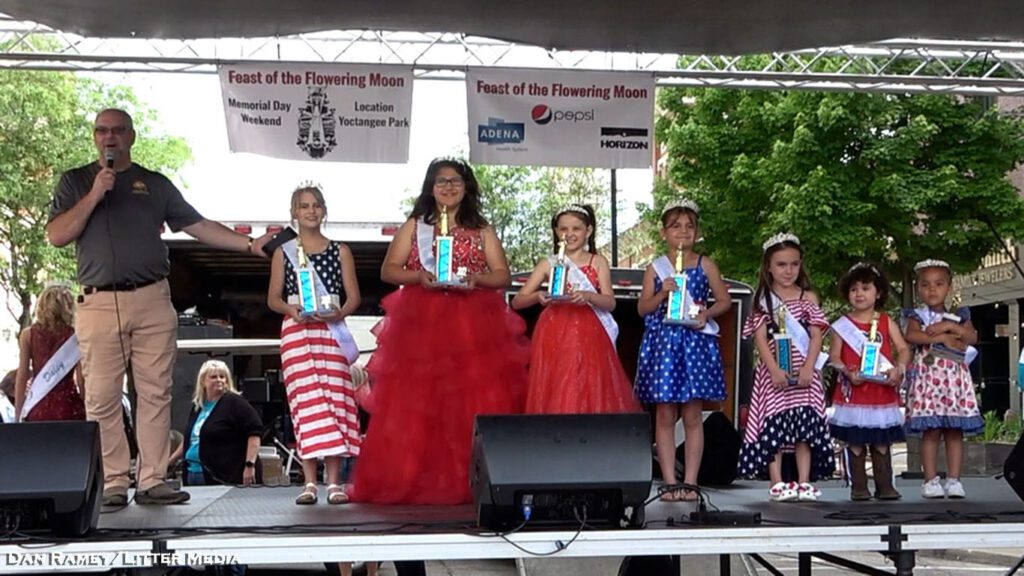 The other divisions for 2022 royalty include:
Tiny Miss: Queen, Launa Ray Lawless; 1st Attendant, Jaysa Bocook and 2nd Attendant, Addilyn McCray.
Petite Miss: Queen, Baja Daugherty; 1st Attendant, Sophia Krafthefer; 2nd Attendant, Kaley Fyffe.
Little Miss: Queen, Olivia Tackett; 1st Attendant, Tenley Goble; 2nd Attendant, Ivey Gum.
Junior Miss: Queen, Candie Jo-Mae Ward 1st Attendant, Ava McAbee; 2nd Attendant, Sophia Magill.
Teen Miss: Queen, Victoria Brown, 1st Attendant, Lauren Anderson.