Presented By Classic Brands
(Chillicothe) – The Ohio Elks Association Cerebral Palsy Fund awarded $4,900 to Pioneer School to fund Camp Explore, a two-week summer camp for students with disabilities. They also provided a $400 scholarship for students with Cerebral Palsy to attend Pioneer Pony Camp, a one-week equestrian summer camp, this year being held at the Ross County Fairgrounds.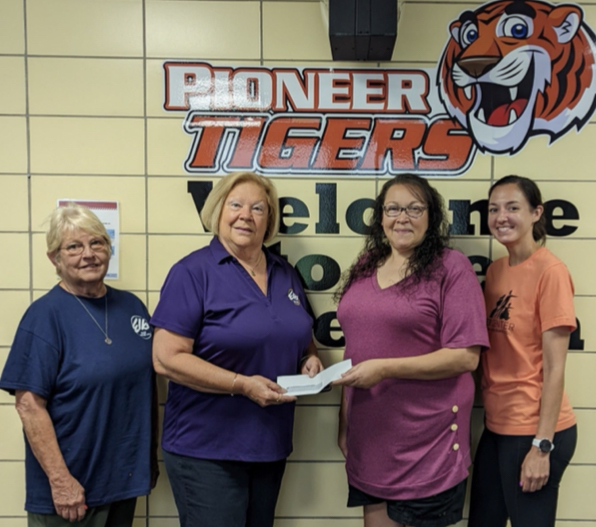 Members of the Chillicothe Elks Lodge #52 presented the check to Community Inclusion Coordinator Trish Wallace and School Services Coordinator Lacey Derexson.
The Ohio Elks Cerebral Palsy Fund Board was created to maintain, administer, contribute, and donate funds or property to any Ohio Chapter or branch of any nationally recognized or local organization in Ohio which maintains, as a function, the care, treatment, training, and rehabilitation of individuals with Cerebral Palsy.
The Pioneer Center, otherwise known as Ross County Board of DD (RCBDD), exists for the purpose of improving the quality of life for citizens who have a developmental disability. RCBDD is committed to provide quality services that provide individuals and their families with choices that enhance community participation and achieve a life of increasing capabilities.