Presented By Rathkamp Financial
The Kenworth Class 8 Heavy Duty Truck Assembly Plant in Chillicothe, Ohio is hosting its first Kenworth Truck Parade on June 18, 2022.
The parade will start at approximately 8:45pm as Kenworth will be exhibiting over 50 new, classic, and customized Kenworth semi trucks, most originally built at the Kenworth Truck Manufacturing Plant in Chillicothe, Ohio.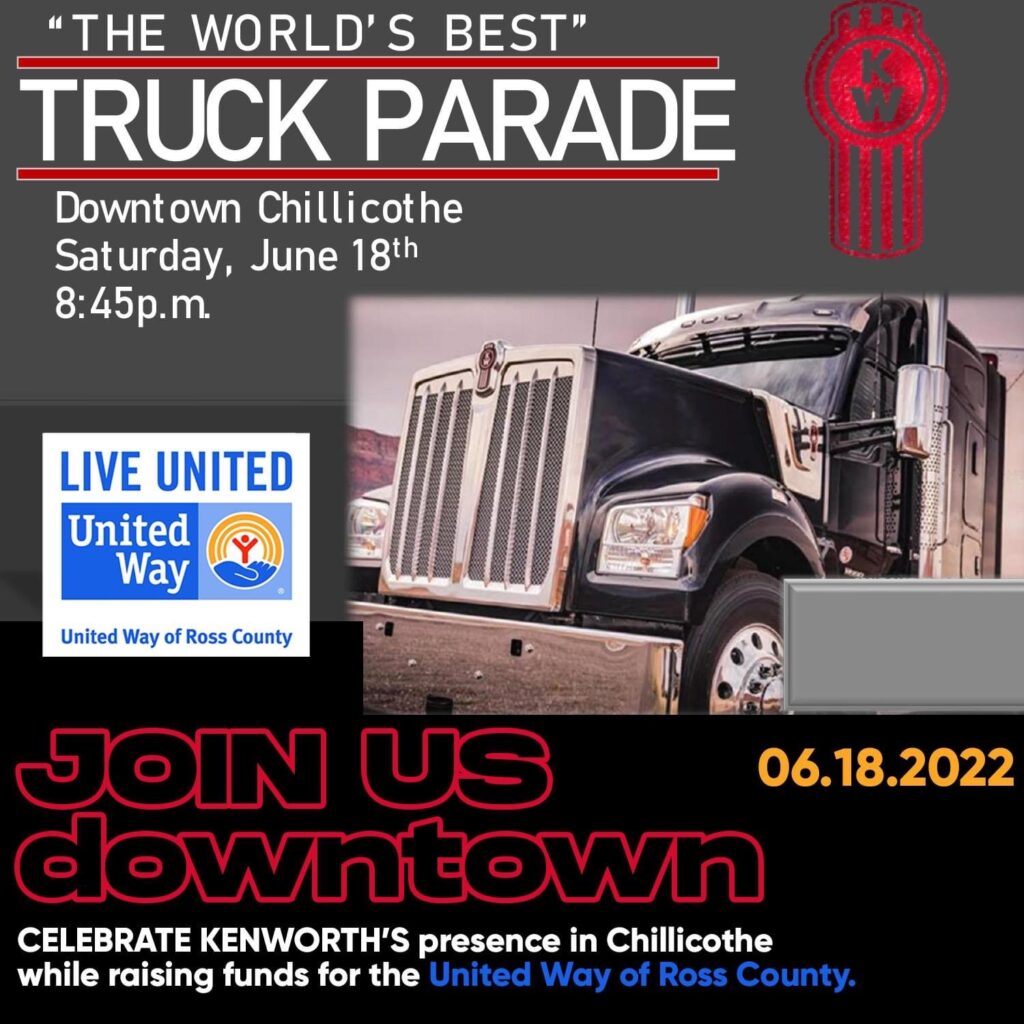 Invited professional drivers from all over the US and Canada will be participating with their beautiful Kenworth trucks. The parade will traverse through the streets of downtown Chillicothe.
Proceeds from the event benefit United Way of Ross County.
Litter Media's Mike Smith and local businessman Chris Scott will serve as the parade emcees, as Litter Media's Dan Ramey will be behind the cameras videoing the parade.