Article Presented By Classic Brands
(TSRV Release) – Columbus, Ohio to Portsmouth on the Ohio River, and back. Cyclists have made the Tour Of the Scioto River Valley an annual bucket list ride since 1962 when a father-son cycling adventure grew to include hundreds, and then thousands of riders, making it the largest cycling event in the nation.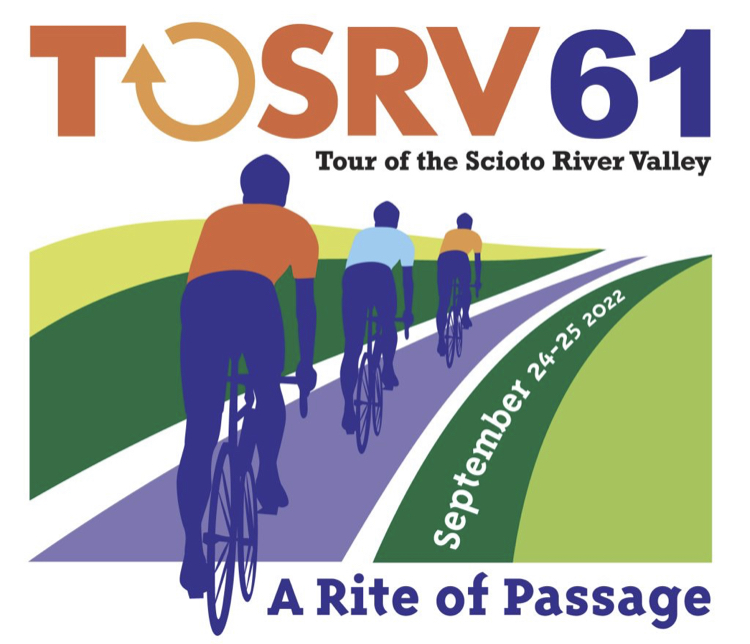 The tour is America's longest running event and is the foundation of America's bicycle-touring movement. Bicycling Magazine has continously placed TOSRV on their "Bucket Rides" list. This year's event will be held on September 24-25, 2022 for the 61st anniversary TOSRV!
NOTE – the EXACT starting location has not been finalized; we'll offer details soon.
TOSRV is a rite of passage! Earn your credentials; take the challenge. Join TOSRV finishers and enjoy the satisfaction of passing the standard test of courage for cyclists for over 60 years.
TOSRV attracts all levels of cyclists. The full service support makes TOSRV a safe and perfect first century, touring weekend, or stretch to new goals. Veteran cyclists will find strong groups to test new challenge goals. Most importantly, TOSRV is the quintessential social gathering for bicyclists. Enjoy a fall weekend with your best riding friends or meet new friends from across the US.
For more information, CLICK HERE: