Article Presented By McDonald's
The Logan Elm Braves jumped out to a 14-0 start in the first quarter, then leaned on their defense for most of the rest of the way in a 21-0 victory over their arch-rival Circleville Tigers, claiming the "Backyard Brawl Trophy".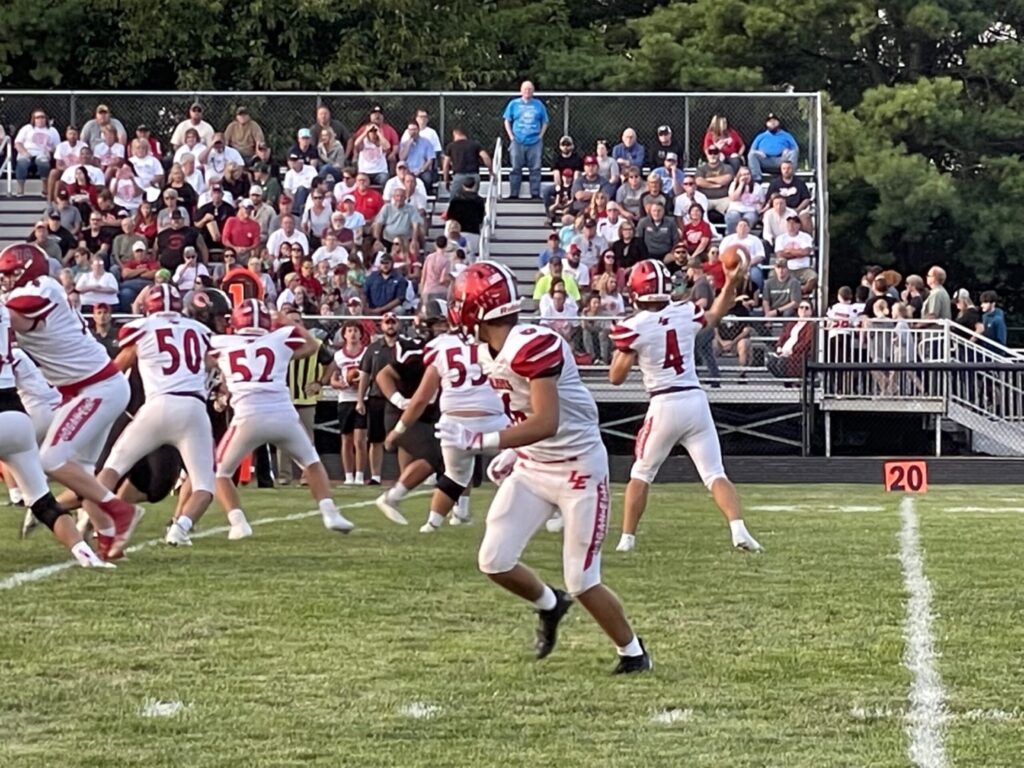 The Braves scored twice in the first quarter, then not again until the fourth quarter, as both teams' offensive and defensive lines played to a stalemate for the middle section of the contest.
Running back Blayton Reid accounted for two of the Braves three touchdowns, scoring at 8:50 of the first period from 4 yards out, then with 4:16 left in the game from 8 yards out. That final TD was set up by a Tanner Holbert interception. QB Aaron Walters scored Logan Elm's other TD with 2:36 to play in the first quarter from 1 yard. All three Braves PAT attempts from Own Elswick were good.
Logan Elm accumulated 378 total yards with 208 on the ground and 170 passing on a 12/19 performance from QB Aaron Walters. Along with his two touchdowns, McDonald's "Player of the Game" Blayton Reid rushed for 161 yards on 24 carries.
On defense, R.J. Weber had 10 tackles for the Braves while Tanner Holbert had two interceptions.
Circleville's stats were not available at press time.
Logan Elm improves to (2-0/4-1) while Circleville drops to (0-2/3-2) for the season.
Watch our Litter Media Postgame Show by clicking the image below: