Article Presented By McDonald's
If you missed our Litter Media Postgame Show, presented by Homeland Credit Union, CLICK BELOW TO SEE THE 9/2/22 SHOW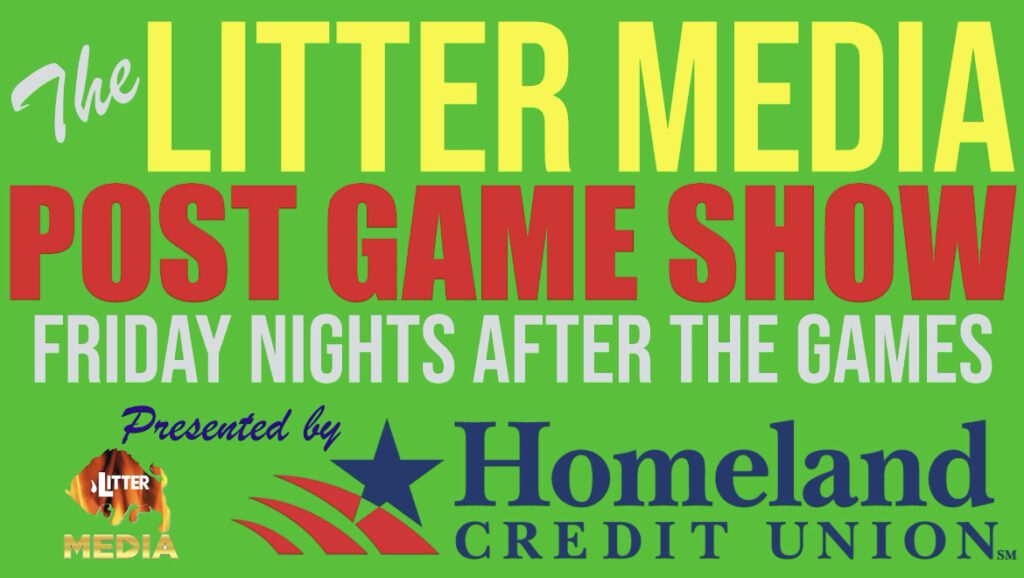 The Unioto Shermans proved they were up to the task against a high quality opponent in their 48-27 win at Waverly in a game that featured two unbeaten teams.
The Shermans roared to an 18-0 lead in the first quarter, then rallied late in the game after trailing 27-26 headed to the fourth quarter, thanks to big plays on both sides of the ball.
Shermans quarterback Newton Hoops got the scoring started with a 27 yard TD pass to Maddox Fox at 8:53 of the first quarter. The PAT failed, giving the Shermans a 6-0 lead.
Unioto's Isaiah Cunningham took a pick-six 57 yards at 6:45 of the first quarter. The PAT missed again as Unioto took a 12-0 lead over Waverly.
The Tanks lead climbed to 18-0 after the Shermans recovered a muffed Waverly kickoff return. Later, Newton Hoops found Holden Neukirchner open on a 6 yard TD pass at 2:03 of the first quarter. The PAT 2 point try failed for 18-0 Unioto advantage.
Waverly finally scored on an 11 yard pass from Mason Kelly to Wyatt Crabtree at 11:30 of the second quarter. The PAT kick was good, cutting Unioto's lead to 18-7.
Jase Hurd of Waverly ran 2 yards for a TD at 3:27 of second quarter. 2-point PAT run by Quinton Hurd cuts Unioto lead to 18-15, as the drive was set up by a Shermans fumble.
Long run by Corbin Demint puts Unioto inside Waverly 40 with 2:55 in the first half. Cody Tuttle then jaunted 12 yards for a score at 1:53 of the first half, followed by a Newt Hoops to Tuttle pass for the 2-point PAT to give Unioto a 26-15 lead.
But, the Tigers came right back, capping a long drive on a Jase Hurd 4 yard TD run at :24 first half. The 2-point PAT attempt failed, leaving Unioto with a 26-21 halftime lead.
Waverly grabbed their first lead of the game on a 47 yard TD bomb between Mason and Hudson Kelly at 10:18 of the third quarter. The PAT 2-point try failed, as Waverly led Unioto 27-26.
Waverly later nailed a punt down to the Unioto 2 yard line, but the Shermans Casey Dray bailed them out on the next play from scrimmage, when he took off on an 81 yard run to the Waverly 17 yard line at 2:38 in the third quarter. Even though a Unioto 34 yard field goal attempt failed, the change of field position was huge in the eventual outcome.
Following a muffed Waverly punt snap that gave Unioto the ball on the Tigers 27, Matt Griffin raced 11 yards for the score at 5:03 remaining, followed by a Hoops to Fox pass for the 2-point PAT, getting the lead back to Unioto at 34-27.
As Waverly was driving on their next possession for a possible go-ahead score, Casey Dray intercepted a Waverly pass at the Shermans 39 yard line with 4:05 left in the game.
Matt Griffin then broke through the line for a 65 yard TD run at 2:42 left in the game. The PAT kick by Drew Pettigrew put Unioto up 41-27.
Unioto's defense would hold Waverly on a fourth down with 2 minutes left in the game, then broke the contest open when Casey Dray dashed 65 yards for another Unioto TD at 1:42 left. The PAT brought about the final score of 48-27.
Casey Dray is our McDonald's Player of the Game, rushing 6 times for 147 yards, 1 TD/ and 81 yard run from their own 2 to the Waverly 17 yard line, and had the key late game interception to go along with 11 tackles.
Corbin Dement ran 15 times for 115 yards, Matt Griffin had 7 carries for 64 yards and 2 TD's, while on defense he had 13 tackles. Newton Hoops threw for 10/16 for 122 yards and 2 TD's. Maddox Fox had 5 receptions for 61 yards and 1 TD. Cody Tuttle led with 16 tackles and one offensive TD, while Isaiah Cunningham had an interception return from 57 yards.
Unioto had 503 total yards to Waverly's 470. The Shermans rushed for 394 yards and Waverly 208.
Jase Hurd rushed for 148 yards for the Tigers and scored twice. Mason Kelly threw 19/37 for 262 yards and 2 TD's. Hudson Kelly had 6 catches for 115 yards.
Unioto improves to (3-0) headed to SVC Play next week, while Waverly drops to (2-1).