Article Presented By McDonald's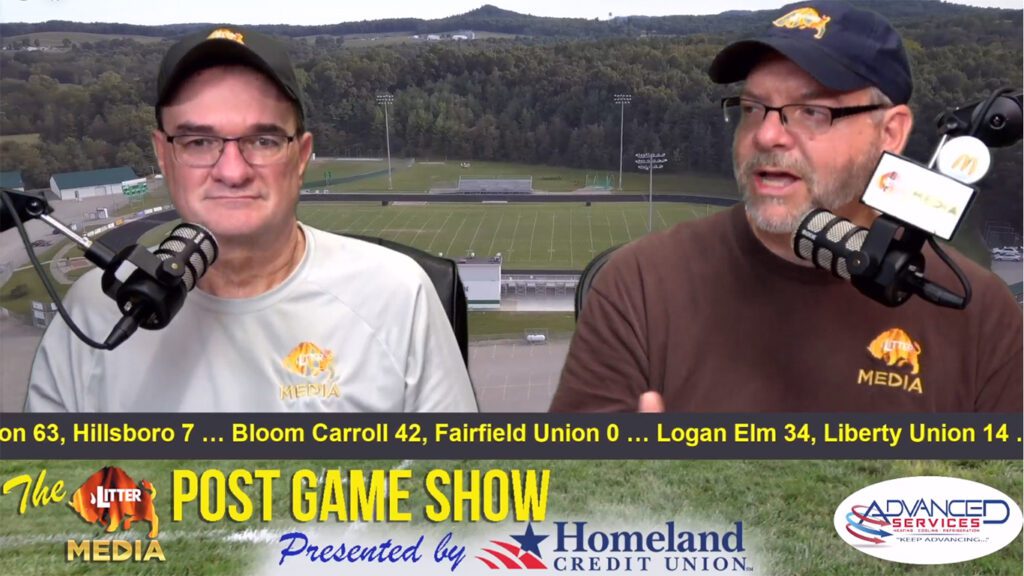 In what turned out to be an instant classic in front of a capacity crowd, the Zane Trace Pioneers rallied from a 10 point deficit to beat the Unioto Shermans 35-31, in a battle of unbeaten- state ranked teams.
Coming into the game, the two evenly matched teams showed Zane Trace outscoring opponents 240-46, while Unioto outscored opponents 244-61. Friday's game turned out to be just as evenly matched.
Scoring got underway with 5:22 in the first quarter when ZT's Carter Langley scored on a 10 yard run, which was set up by a Unioto fumble. The PAT was good, putting Zane Trace up 7-0.
The Shermans evened the score at 7-7 with 2:37 left in the first quarter, when Newton Hoops found Maddox Fox on a 9 yard TD pass. The PAT was good to tie the game, which was the score to end the first quarter.
Unioto took a 14-7 lead at 11:56 of the second quarter when Corbin Demint ran 13 yards for the TD, followed by the PAT kick. The Pioneers evened the score at 14-14 late in the second period, scoring on a 9 yard Blake Phipps run at 1:52, followed by the PAT.
But, Unioto came storming down the field to close the first half, taking a 21-14 advantage on a Matt Griffin 2 yard run with :18 remaining. The PAT kick was good as led 21-14 at halftime.
The Shermans took their biggest lead of the game, driving for a 24-14 lead when Lucas Hanes connected on a 22 yard field goal early in the third quarter.
Zane Trace started to make their comeback at 5:50 of the third period when Carter Langley tossed a 45 yard scoring strike to Kyle Stonerock. The PAT was good, cutting Unioto's lead to 24-21.
The Pioneers took the lead at 1:14 of the third quarter on a Blake Phillips 1 yard scoring run- set up by a pass from Langley to Nalin Robinson. The PAT was good and ZT led 28-24, which held up for the score to end the period.
Unioto grabbed the lead again at 5:40 left in the game on a Matt Griffin 1 yard run. The PAT gave the Tanks a 31-28 lead.
The winning score went to Zane Trace with 1:06 left in regulation on a Blake Phillips 13 yard TD and a PAT for the 35-31 lead.
Unioto had one last chance, driving the field for a one last gasp effort pass, which the Pioneers knocked down in the end-zone to preserve their 35-31 victory to stay perfect at (4-0/7-0). Unioto drops to (3-1/6-1).
Unioto had 425 total yards with 227 on the ground and 17/23 passing for 198 yards. Zane Trace compiled 340 total yards, with 252 on the ground and 6/10 passing for 88 yards.
Daniel Barnhart led the Pioneers with 80 yards rushing on 10 carries. Blake Phillips added 78 yards on 16 carries, scoring 3 TD's. Carter Langley had 94 yards on 13 carries and scored a TD. Carter Langley had 13 tables for ZT, followed by Daniel Barnhart with 11 and Stewart Lane with 10.
Carter Langley was named McDonald's "Player of the Game."
Newton Hoops threw 17/23 for 198 yards and 1 TD. Maddox Fox caught 7 passes for 94 yards and one TD. Blake Hoops had 6 catches for 74 yards. Corbin Demint rushed for 79 yards on 13 totes with one TD, while Matt Griffin had 72 yards on 15 carries and 2 TD's.
Zane Trace faces Southeastern next week while Unioto hosts SVC unbeaten Paint Valley. The Bearcats ran their conference record to (4-0) with a 38-26 win over Huntington.