Article Presented By Classic Brands
A movie filmed in Chillicothe and other locations in Southeast Ohio is planning a Chillicothe premier December 18th, following an earlier sold-out premier at Studio 35 in Columbus.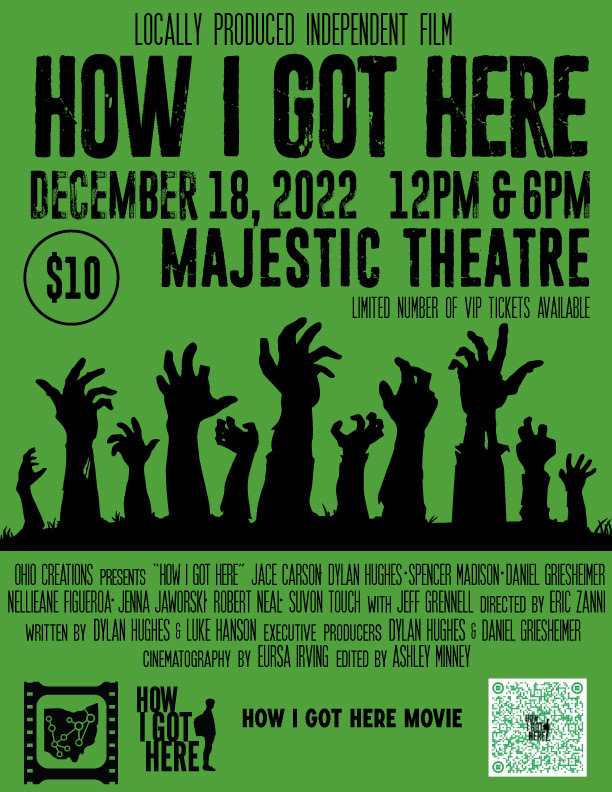 Ohio Creations is inviting the public to attend the second premiere of "How I Got Here" in Chillicothe, Ohio at the Majestic Theatre on Sunday, December 18th, 2022. They will offer a noon matinée and a 6pm show. A brief Q & A with some of the cast & crew of the movie will follow the screening.
The theme of the movie stems around Angelo and his brother, Jarrod, meeting up with a group of survivors during the early days of the apocalypse. Four months later, they find themselves all fighting for survival and Angelo must learn from his adult companions the rules of survival. They were prepared to handle the creeps. But they weren't prepared to handle the evils of humanity that remain.
VIP ticket purchases include:
A personal undead usher will lead you to your seats.
Skip the line with special VIP entry.
Large Popcorn & Drink.
An official How I Got Here magnet and Blu-Ray disc
An exclusive VIP badge & Lanyard
Tickets start at just $10
Litter Media LIVE- Special Edition on Facebook hosted Executive Producer and Actor Daniel Ryan Griesheimer. To see that interview, click on the interview photo below: