Article Presented By McDonald's.
The Adena Warriors upped their SVC record to (2-1) to stay within one game of conference leaders Paint Valley and Zane Trace, with a 67-42 win at home over Piketon.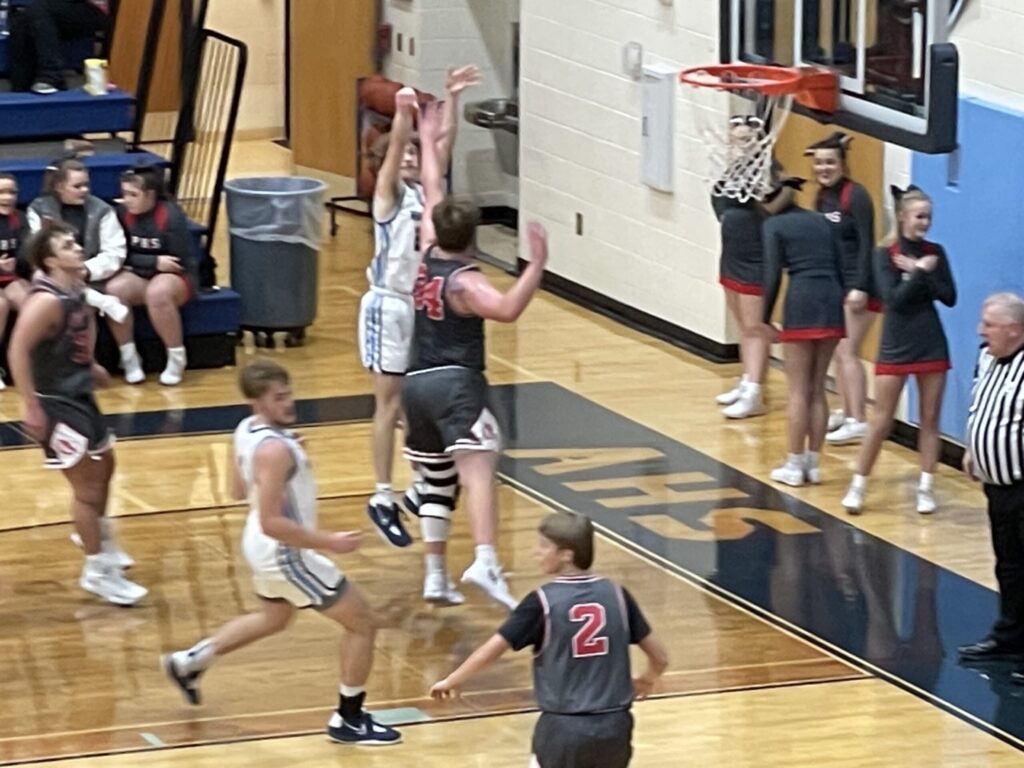 Piketon grabbed an 11-6 start, only to see the Warriors go on a 9-1 run to close the first quarter with a 15-12 lead. Adena outscored the Redstreaks 19-8 in the second period for a 34-20 halftime advantage. That lead extended to 52-28 after three quarters and was as much as a 30 point lead, before settling for the 67-42 final score.
Adena's Davis Kerns led all scorers with 23 points and grabbed 8 rebounds, while Joedy Ater poured-in 21 points, 17 which came in the first half. Kerns had 18 of his points in the second half. Andrew Vickers added 6 points, Easton Henness 5, Bryson Smith 4, Caleb Osborne and Lucas King each with 3 and Ryan Richendollar 2. Osborne also had 7 rebounds and Vickers with 5.
Piketon's Garrett Legg had a double-double of 14 points and 10 rebounds. Brent McGuire added 7 points, Owen Armstrong 6, Jayden Thacker 3, and Mason Thacker, Weston Bloss, Zack Hannah and Bo Henry each scored 2 points. Grayson Roberts had 1 point.
Adena shot 27/60 from the field for 45%- including 9/21 from the arc. The Warriors were 3/5 from the charity stripe, grabbed 26 rebounds and committed 13 turnovers.
Piketon shot a chilly 13/44 from the field for only 30%- including 2/14 at the arc. They added 7/13 from the foul line, grabbed 32 rebounds, but committed a costly 25 turnovers.
Adena Coach Ryan Olaker talked with Litter Media's Mike Smith after the game:
Adena improves to (2-1/2-3), while Piketon falls to (1-2/2-3).
Elsewhere in the SVC, Zane Trace improved to (3-0) in the SVC with a 67-55 win over Unioto, Paint Valley remains unbeaten with a 56-47 win over Huntington. Westfall improved to (2-1) in the SVC with a 41-30 victory over Southeastern.