Article Presented by Horizon Connects.
Tickets are available for the yearly comedy fundraiser benefiting the United Way of Ross County. The show will be January 14th at Creekside Occasions, located at 14847 State Route 772 Chillicothe. The show kicks off at 7:30pm, with doors open at 6pm.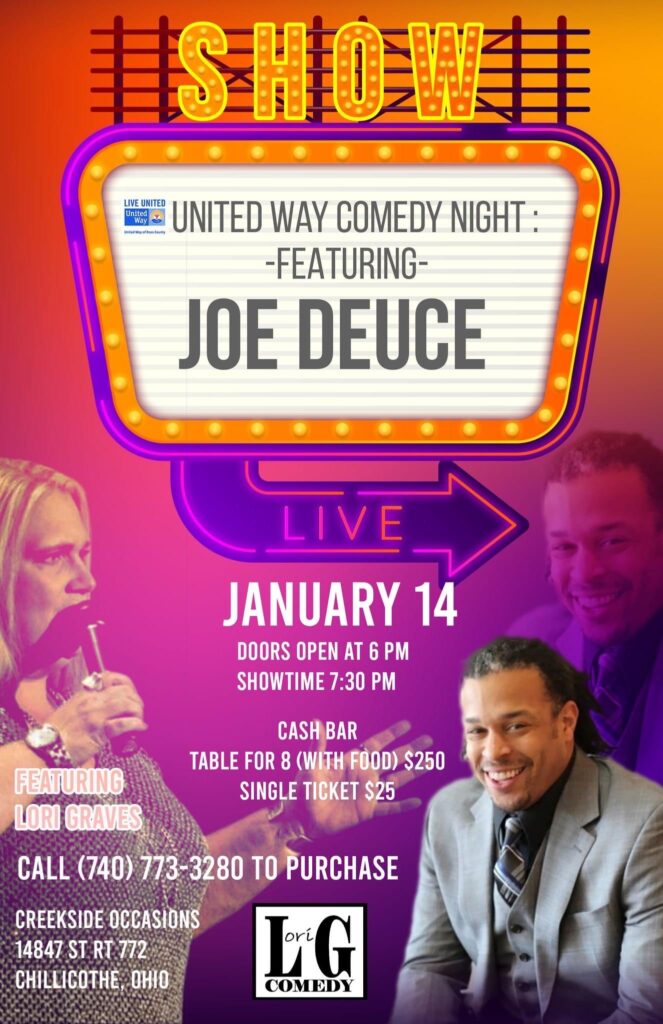 United Way supports over twenty organizations in our community in addition to free tax preparation, food drives, and much more. 98% of all money raised STAYS IN ROSS COUNTY.
Tickets are on sale at the United Way of Ross County located at 69 East Water Street Chillicothe, Ohio 45601. Call (740) 773-3280 or go to www.unitedwayross.org