Article Presented By Rathkamp Financial.
Two arch rivals battled down to the buzzer Friday, with the Logan Elm Braves edging the Circleville Tigers on a last second shot from Ne'miah Waugh for a 50-47 Braves victory.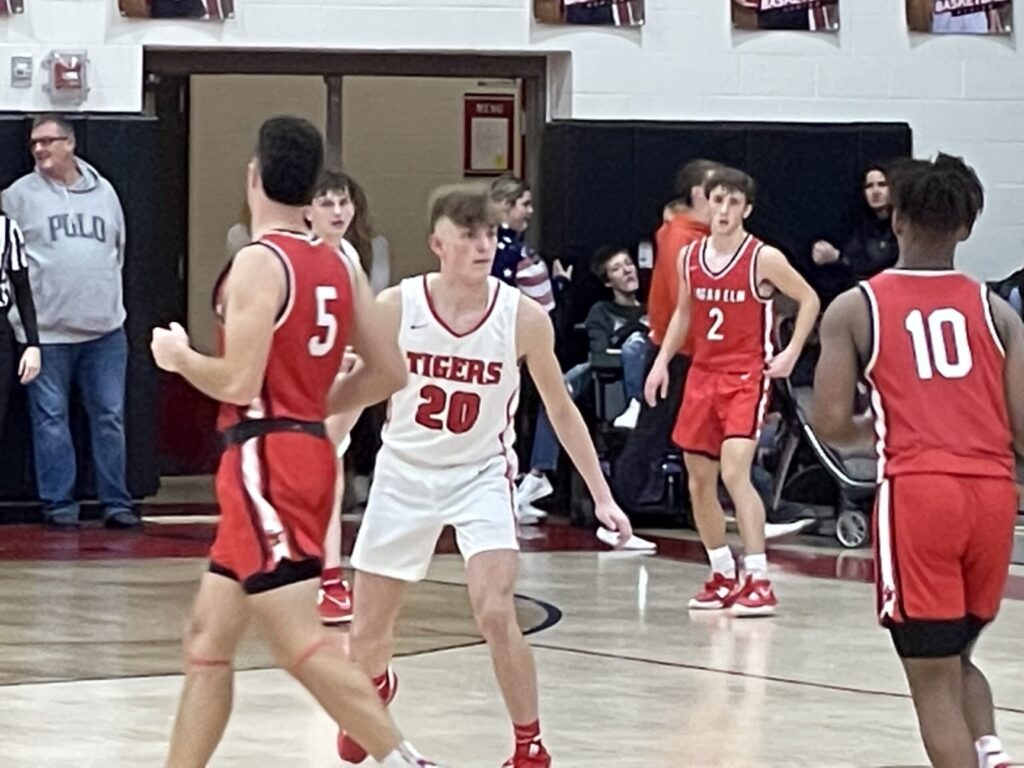 The Tigers led most of the game, roaring out of the starting gate with a 5-0 lead. Circleville held at least three leads of 8, and one at 9 points. Circleville led 10-2, but the Braves got to within 15-8 after the first period. By halftime, the Tigers lead was 22-19.
Quarter #3 saw the Braves take their first lead of the game at 25-24 at 5:35 of third quarter. Circleville then went on 6-0 run for 30-27 lead over Logan Elm with 3:55 of the third quarter. After 3 quarters: Circleville led 33-31.
Circleville built back up a 42-39 with 3:24 to play in the game, only to see the Braves tie the game at 42-42, than took a 46-45 lead with :39 remaining.
Logan Elm's Ne'miah Waugh sank one of two free throws for a 47-45 advantage, before Circleville's Briley Cramer connected in the lane with 18 seconds to tie the game 47-47. That left the final possession in the hands of the Braves' Ne'miah Waugh, who drilled a three-pointer at the buzzer for the 50-47 win.
Here is video of the final one minute of the game:
The score by quarters:
Logan Elm 8-19-31-50
Circleville 15-22-33-47
Individual scoring:
Logan Elm 50
Ne'miah Waugh 15 points
Braylen Baker 13 points
Alden Williams 10
Drew Tomlinson 9 points
Circleville 47
Briley Cramer 15 points
Joe Wray 12 points
Slater Search 10 points
Ian Warden 6 points
Logan Elm improves to (2-1/3-1) while Circleville falls to (0-1/2-2)