Article Presented By Advanced Services…
(Chillicothe) – Betty Hatfield, BSN, RN, was awarded the "DAISY Award" during a ceremony on May 11th, 2023 on the Chillicothe VA Medical Center campus, marking the first time in Chillicothe VA's history that the award has been presented.
"I'm very humbled and honored and surprised.", Hatfield said. "I feel somewhat unworthy, because I can think of a lot of other people who could have gotten this, but I am grateful. Very grateful."
The DAISY Foundation was formed in January 2000, by the family of J. Patrick Barnes who died at age 33 of complications of Idiopathic Thrombocytopenic Purpura (ITP). DAISY is an acronym for Diseases Attacking the Immune System. When their son Patrick was ill, the Barnes family was in awe by the skill, care, and compassion of his nurses. They created The DAISY Award For Extraordinary Nurses in 2001 to say thank you to nurses around the country, because they believed nurses are truly "unsung heroes." They felt nurses are deserving of our society's profound respect and recognition for the education, training, brainpower, and skill they put into their work, not to mention the caring with which they deliver their care.
Hatfield, a Chillicothe VA employee since 1998, was surprised by her family after receiving the award, leading to hugs, smiles, and tears all around.
Katie Hils, Associate Director of Patient Care Services/Nurse Executive, announced the Hatfield as the winner, and said, "It was a visible reminder of the privilege we have to be a part of such a special place that honors, respects, and celebrates Betty, each other, and our Veterans. It is the essence of the Chillicothe VA Medical Center."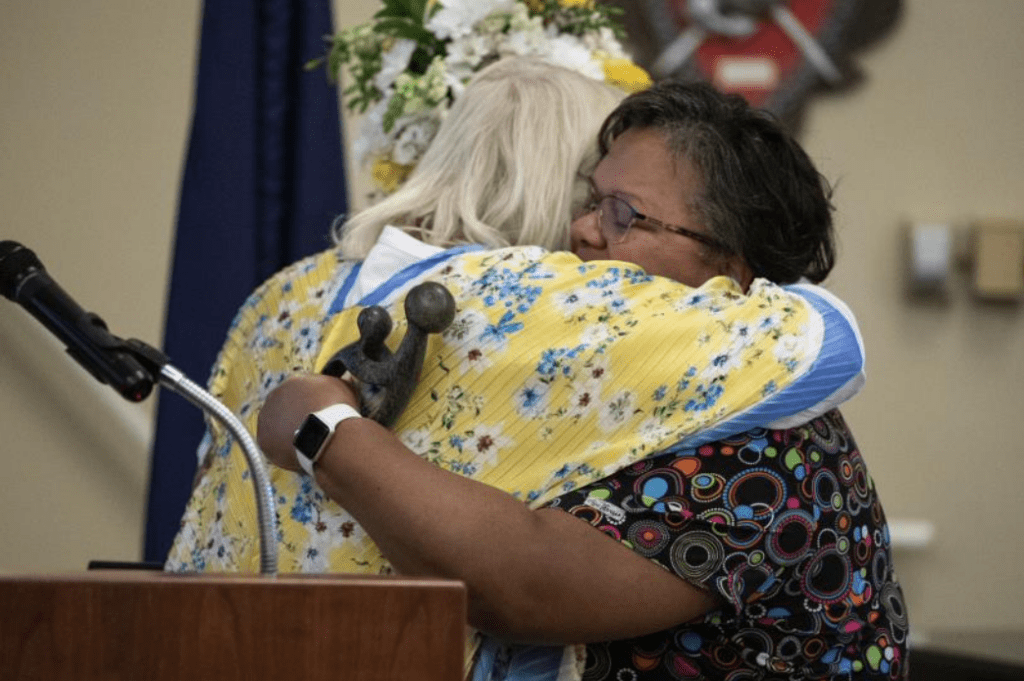 As the Daisy Award recipient, Hatfield received a framed certificate, a DAISY Award signature lapel pin, and a hand-carved stone sculpture entitled, "A Healer's Touch" (photographed above).
Ken Mortimer, Medical Center Director, recognized the big picture impact the DAISY Award can have on a facility. "It is fantastic to see the work of our nurses reflected in this event.", he said. "Our Veterans deserve compassionate care. This award helps show how much Veterans, their families, and our VA team value those who go above and beyond for Veterans."
The following thirty nurses were also nominated for the inaugural DAISY Award for the Chillicothe VA Medical Center: Theresa Argeropolos (RN), Janet Baldwin (RN), Brett Curtis (RN), Kim Davis (RN), Bryla Elder (RN), Nicklaus Freeman (NP), Maranda Gilbert (RN), Lora Gilliland (RN), Ruth Green (LPN), Raymona Monor (RN), Terri Haybron (LPN), Angela Heaver (NP), Jennifer Hill (LPN), Karen Hill (NP), Sammy Landon (RN), Sarah Lewis (RN), Rebecca Lore (NP), Sandra Mercer (RN), Ghislaine Mitchel (LPN), Jennifer Wisecup (RN), Melissa Riehle (RN), Holly Ross (RN), Lisa Seydler (LPN), Brittney Simpson (RN), Amanda Sinnock (RN), Stephanie Smith (RN), Callie Swick (RN), Alisha Thompson (LPN), Melissa Thompson (RN).
"I hope it inspires all of us to follow the beautiful example of Betty Hatfield, BSN, RN – work driven by faith and care of our Veterans provided with love."
In an emotional interview following the ceremony, Hatfield said it the Veterans that keep her serving at the Chillicothe VA. She said, "When I first started here, back in '98, that's why I came. My father is a Veteran, and he worked here… I fell in love with it. I never wanted to be anywhere else, and I still don't."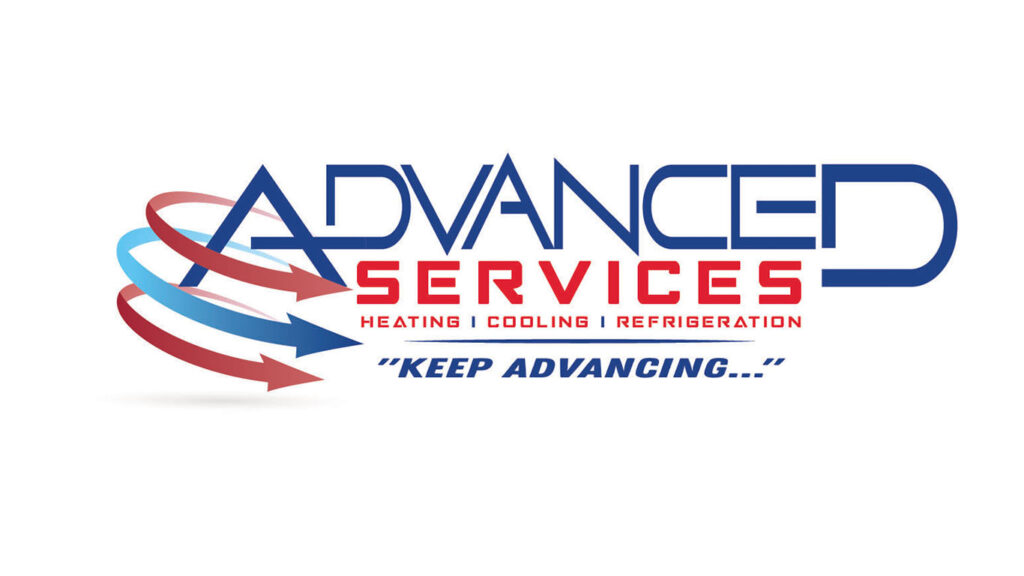 About Author