Article presented by McDonald's, I'm Lovin' It! …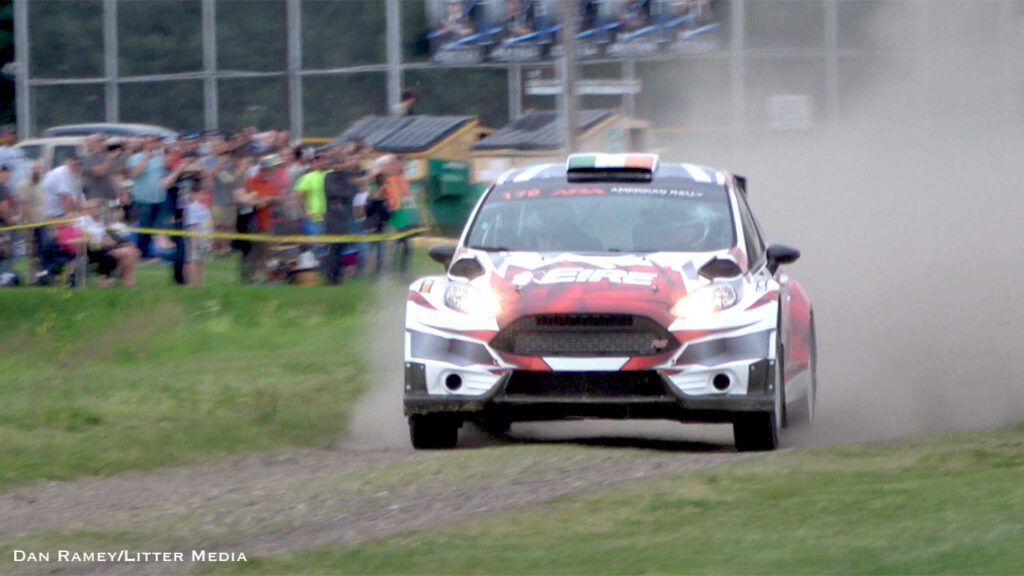 The dust and thunder of the Southern Ohio Forest Rally returns to the backroads of the forests this weekend. It's the seventh year the rally cars have roared through the state forests.
The first stage of the American Rally Association sanctioned national event has a bit of city flare, beginning in Chillicothe's Yoctangee Park on Thursday.
"We got up to 78 entries and had some drop out for various reasons, but we're at 73" said SOFR organizer Jeremiah Johnson on a special edition of Litter Media Live. The SOFR is the fifth race on the ARA National Tour for 2023.
The Parc Expose gives spectators their best opportunity to see the cars up close and meet the drivers and teams. The first will be in the north parking lot of Chillicothe High School, which is also where the highlight of the night takes place… the jump.
Drivers will maneuver the stretch of Yoctangee Park from the southeast corner, zipping past the Pump House Center for the Arts, around the sand Volleyball courts and Donald M. Smith Memorial Pool and bear a hard right, whipping north past the Water Treatment Plant, reaching the climax… the jump, where Borland Xing intersects with Back Road. Many of the cars go airborne much to the delight of the crowd.
"We are going to parade the vintage cars through, but strict rule, no jumping" Johnson said with a chuckle. "From 6pm-8pm, you can get autographs, we have a lot of vendors coming we've not had before… you can even drive an RC car around."
Friday, the Rally moves to Shawnee State Forest and finishes up through Zaleski State Forest on Saturday. Spectator areas in the forests are designated and can be found HERE. Friday's service stage will be a Portsmouth West High School. Spectators can see the cars again on Saturday morning at the Parc Expose staged in downtown McArthur from 10am-11am. Saturday's service stage takes place at Vinton County High School which will also serve as the site for the closing ceremonies.
Learn more about the weekend at SouthernOhioForestRally.com.

About Author