Presented By Horizon Connects
The Adena Lady Warriors and Nelsonville-York Buckeyes won girls/boys Division 3 District Track & Field championships Saturday at Nelsonville-York High School.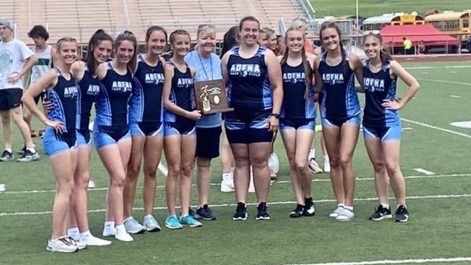 Adena scored 114 points for the team title, cruising past runner-up Nelsonville-York for the girls crown. Waterford was third, Zane Trace fourth and Huntington fifth in the 16 team field. Claire Robinson of Adena set a district pole vault record at 9 feet- 8 inches. Marie Souther of Zane Trace set a new record in the 800 run with a time of 2:15.53
The Buckeyes of Nelsonville-York scored 92 points to edge second place Huntington by two points. Southeastern came in third, Waterford fourth and Paint Valley fifth in the 14 team field. Cole Miller of Paint Valley set a new district long jump record at 22 feet- 4.5 inches.
For complete individual and team results, CLICK HERE: