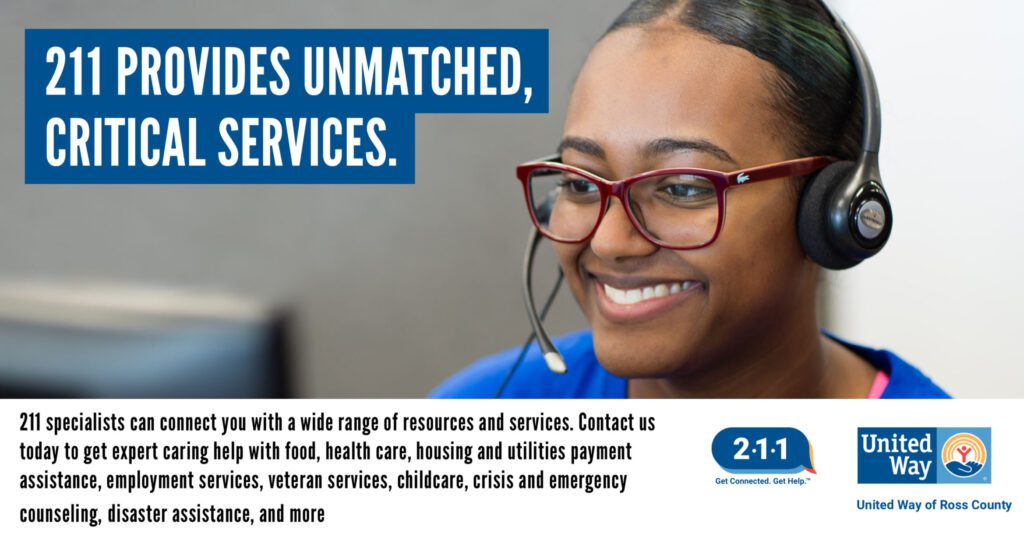 While 2-1-1 is not new to Ross County, the service has been given an upgrade. Litter Media sat down with Rick Smith, President/CEO of United Way Ross County who says the resources available to callers 24/7 has been expanded greatly. UWRC Board Chairperson Kim Jones adds the free service is available to everyone in Ross County regardless of need.
When Ross County residents call 2-1-1, a community resource specialist will help identify organizations that can provide services like food, housing, heating assistance, disaster relief, education and employment opportunities, health care, support groups, veterans services and more.
WATCH the video below to learn more.