Presented By Accurate Heating, Cooling & Plumbing
The Wheelersburg Lady Pirates showed why they are the number one Division 3 softball team in the state, as they played all aspects of the game with the crispness of a top-notched squad, in their 7-0 Division 3 District Championship over Ironton Saturday at Unioto High School.
Coach Teresa Ruby's Lady Pirates struck quickly in the bottom of the first inning when Macee Eaton blasted a solo homer to right center for a 1-0 lead. Rileigh Lang followed later that inning with an RBI single, with another runner scoring on the throw to the infield, making it 3-0.
That score held up until the bottom of the third inning when the Lady Pirates offense exploded with four runs on a Lyndsay Heimbach RBI single for a 4-0 lead, followed later that inning by a bases loaded double (corrected from Tweet description) by Haley Meyers for a 7-0 lead.
That's all the offense Wheelersburg would need behind the pitching of AndiJo Howard, who didn't yield a base hit to Ironton until the fifth inning. Howard would finish the game with a 2-hit shutout, fanning 8 Lady Tigers' batters.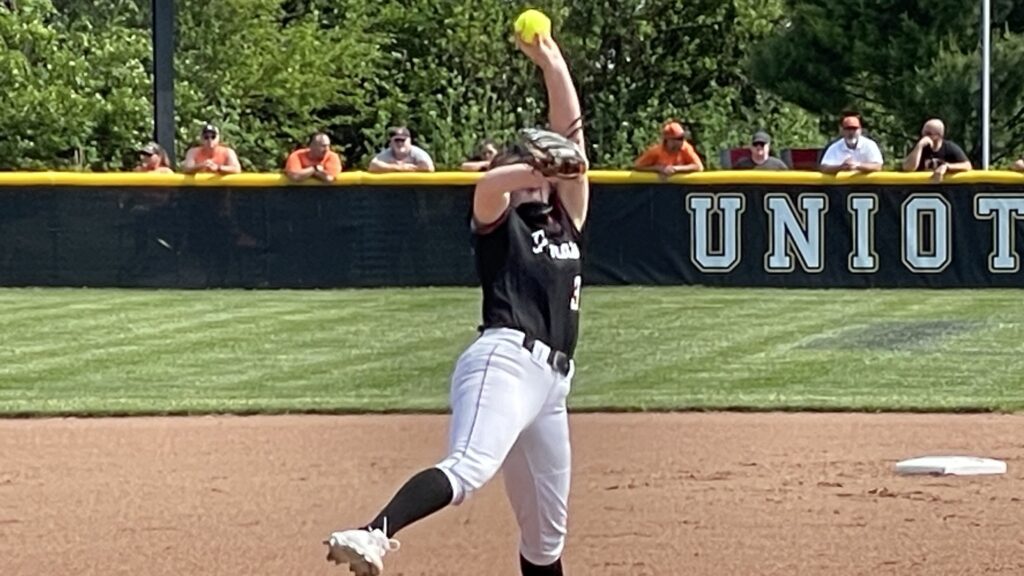 Wheelersburg advances to the Division 3 Regionals vs Tuscarawas Valley, May 25th at Unioto High School.
For other tournament final scores, CLICK HERE