Presented By Scioto Valley Dumpsters, LTD
(Logan)- Ash Cave will provide the perfect acoustic setting for the first-ever performance by the Columbus Symphony at Hocking Hills State Park. The Ohio Department of Natural Resources (ODNR) will host the event on Sunday, June 26, 2022, as a fundraiser for the Ohio State Parks Foundation.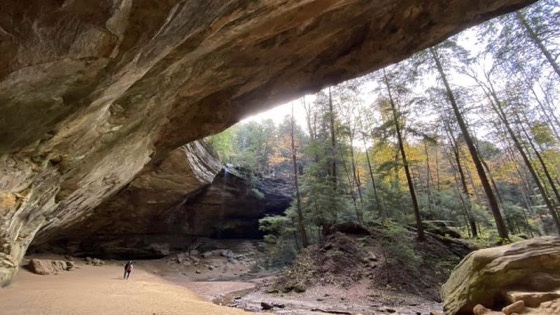 The bad news for those that didn't order their tickets on time- the event is now SOLD OUT and tickets are no longer available.
"The concert will demonstrate that the arts and the beauty of nature really do go hand in hand," ODNR Director Mary Mertz said.  "The music of the Columbus Symphony will echo perfectly off the walls of Ash Cave, creating a soundtrack for an already majestic area."

Music selections will vary including the classics, patriotic tunes, and even music from the Harry Potter Symphony Series. 
You can read more about the event and parking information here.

All proceeds from the event will support the mission of the Ohio State Parks Foundation.  The non-profit group was formed in 2021 to preserve, protect, and enhance the 75 state parks of Ohio.  You can read about their goals and current projects here.