Presented By Classic Brands
(Circleville) – Come learn about canal history and glacial geology at Pickaway County's Canal Park, May 21st.
Located about two miles southwest of Circleville in Pickaway County, Canal Park is an approximately 16-acre park located along the Scioto River, featuring historic canal infrastructure, trails, and scenic views of the Scioto River. Here, portions of the Ohio & Erie Canal were constructed along the Scioto River floodplain. The canal allowed for easy travel and trade between settlements along the Ohio River and Lake Erie. Numerous canal features are preserved in the park, including a feeder dam designed to supply water from the Scioto River to the Ohio & Erie Canal.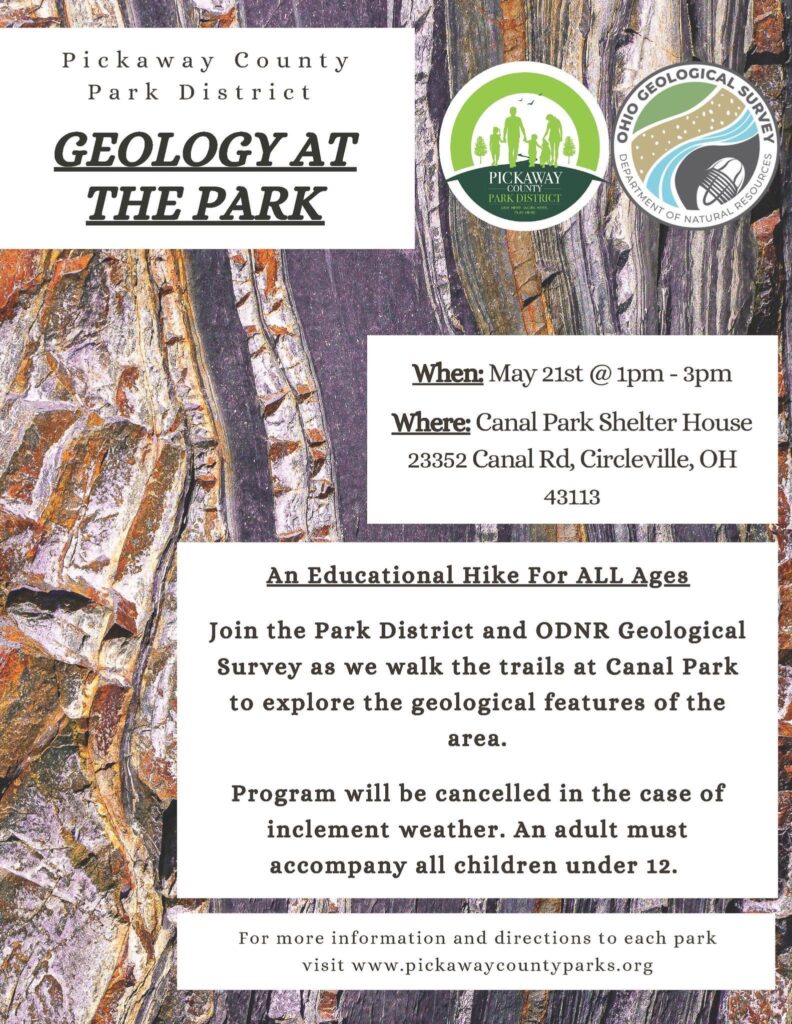 Today, active pits adjacent to Canal Park collect and sort sand-and-gravel material from the floodplain of the Scioto River. These sediments were originally deposited as outwash by glaciers during the Ice Age and are an important natural resource used in industrial applications, such as road construction.
Join the Pickaway County Park District – PCPD and the Ohio Geological Survey on Saturday, May 21 at 1–3pm as we walk the trails at Canal Park to explore the glacial features of the area.
For more information and directions visit https://fb.me/e/2iy9Y4zxj