Presented By Atomic Speedway
The Waverly Tigers' Will Futhey scored three touchdowns, Penn Morrison two and quarterback Wade Futhey threw five TD passes in the Tigers 42-14 Homecoming win over the Lucasville Valley Indians to open SOC play, Friday. The win keeps Waverly perfect at (1-0/7-0).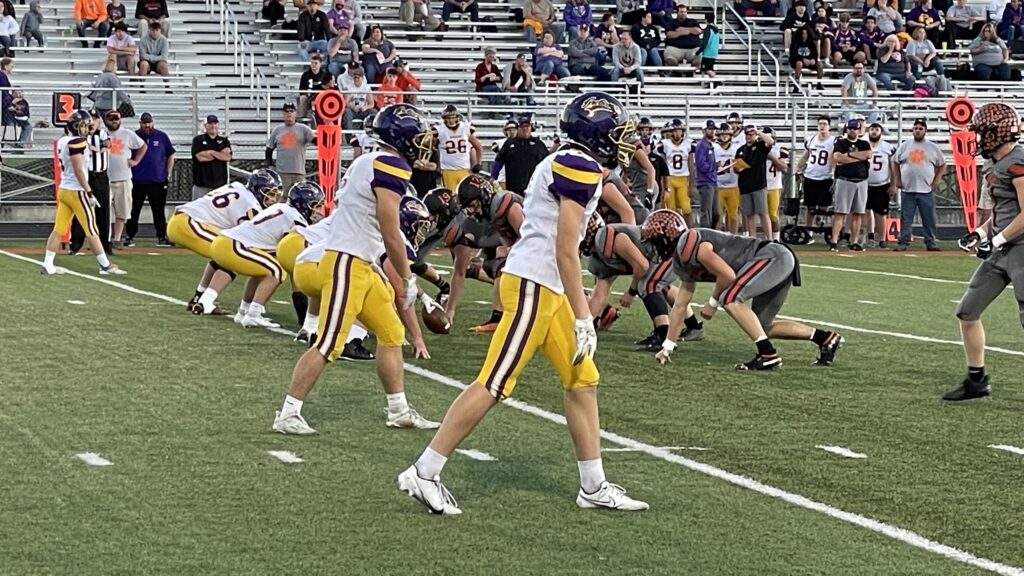 Chase Morrow scored both of Valley's TD's, one on offense and the other on defense with a pick-six return in the (0-1/4-3) Indians' loss.
Waverly got on the scoreboard first as QB Wade Futhey connected on a 21 yard TD pass to Penn Morrison at 8:22 of the first quarter. The PAT kick from Keagan Smith was good putting the Tigers up 7-0.
Valley evened the score when Chase Morrow intercepted Wade Futhey's pass and returned it 20 yards for the TD with 2:11 left in the first quarter. The PAT kick tied the game 7-7, which remained the score to end the first quarter.
In the second quarter, Waverly's defense came up with an interception from Braylon Robertson, only to have the Tigers turn it back over to Valley on a fumble.
The Tigers defense comes up with another interception, which led to their next score. Penn Morrison took a pitch pass for a 53 yard TD scamper at 8:12 of the second quarter. The PAT kick gave the Tigers a lead 14-7.
Waverly put one more score up, when Wade Futhey found Will Futhey on an 8 yard TD pass with 59 seconds left in the first half. The PAT put the Tigers up 21-7 over Valley, which was the score at halftime.
The Tigers made it 28-7 with 9:16 in the third period when the Futhey-to- Futhey scoring combo from 22 yards gave the Tigers a three score advantage.
The Indians shaved the deficit to 28-14, when George Arnett found Chase Morrow on a 22 yard screen pass for a TD at 2:23 of the third quarter.
But, the Tigers got a Penn Morrison 58 yard punt return to the Valley 2 yard line, setting up a Jase Hurd 2 yard TD run with 10:58 left in game, making it 35-14.
Waverly put the finishing touch on their win, when Wade Futhey again connected with Will Futhey on a 13 yard jump ball pass to the end zone with 6:09 left in game, which was the Tigers final margin of victory at 42-14.
Waverly rolled up 349 total yards to Valley's 127. Wade Futhey threw for 5 TD passes and 247 yards.
Will Futhey and Penn Morrison were named the McDonald's Players of the Game by Litter Media.
The Tigers have another key SOC match-up next week, when they travel to arch-rival Wheelersburg, who beat Oak Hill 45-0 on Friday. Valley hosts Portsmouth West.