Article Presented by Advanced Services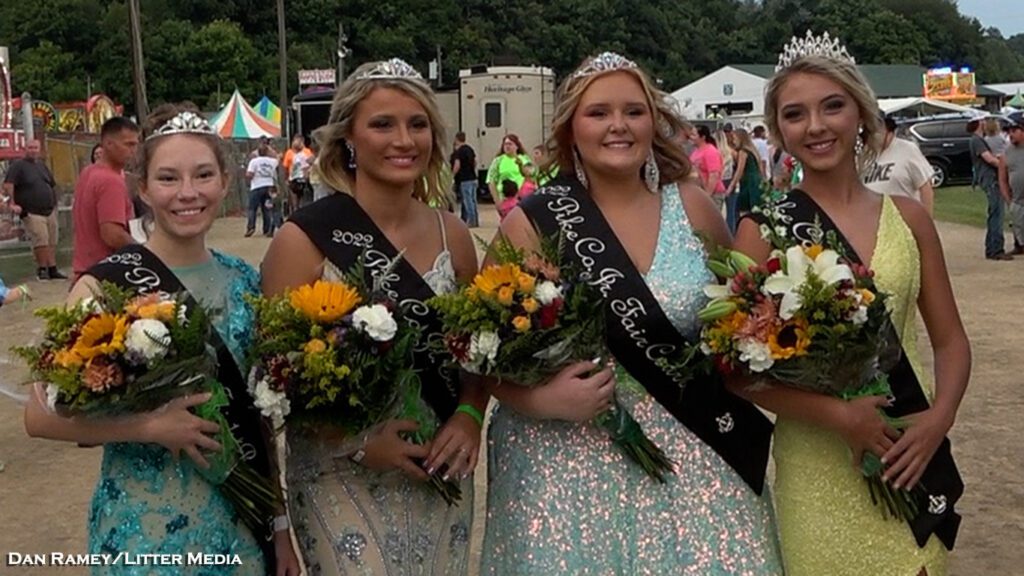 Kaylee Jones was crowned Queen of the 2022 Pike County Fair Monday evening in Piketon.
Jones is President of the 4-H 4-Ever Club and is a senior at Eastern High School in Beaver and attends Shawnee State University through the College Plus Program, majoring in Pre-Med.
The Court includes 1st Attendant, Sofia Salisbury (Eastern HS/Above the Rest), 2nd Attendant, Addy Johnson (Piketon HS & Shawnee State/All About 4-H Gang) and 3rd Attendant, Kylea Burnett (Waverly HS/Back Hills Bunch).
Jones told Litter Media "Every one of those girls are so deserving. I'm just so excited to reign by a court like this and have such amazing girls by my side."
Jones is in her 11th year of 4-H and after years of showing goats at the fairs, she'll be showing a hog Wednesday in the Swine Show.