Presented By Ross-Chillicothe Convention & Visitor's Bureau
(Laurelville) – A team from Lynchburg-Clay High School won the local Envirothon event for the central and southern Ohio area on Tuesday. Envirothon is an outdoor academic competition that was held at Tar Hollow State Park this year.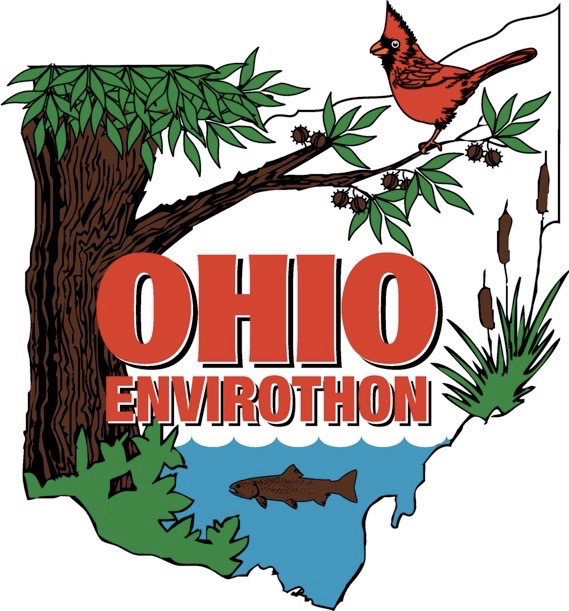 The Lynchburg-Clay "Gold" team was one of three teams entered from the school. Lynchburg-Clay Gold had the high score to finish first. The Bexley Lions team placed second. A team from the Delaware Area Career Center finished third. The McClain FFA team from Greenfield placed fourth. Those top four teams are eligible to advance to a state competition in June. There were a total of 36 teams made up of 180 students from nine counties who competed on Tuesday.
The Lynchburg-Clay Gold team was led by senior team captain, Bridget Wilkin and included Addyson Downing, Samuel Hamilton, Sydney Hamilton, and Matthew Gossett. The team's advisor is Lara Hamilton.
The area Envirothon was co-sponsored by the Pike Soil and Water Conservation District, the Ross Soil and Water Conservation District, and Tar Hollow State Park. The event organizers recruited local natural resources professionals to conduct the hands-on testing:
• Aquatic Ecology – Tar Hollow Naturalist Amy Fitton
• Forestry – ODNR Forester Brad Wireman
• Soils and Land Use – OSU Extension Educator Ross Meeker
• Wildlife – Ross County Game Warden Bob Nelson
• Current Environmental Issues – "Waste to Resources"
Daphne Mosley, Assistant Director, Pike County Office of Community and Economic Development
Envirothon events are going on all over the state. For more information about this area's Envirothon, CLICK HERE: