Presented By Accurate Heating, Cooling & Plumbing
(Ross 4-H Extension)- Ross County's Meredith Robinson is one of four teens to be inducted into the Ohio 4-H Hall of Fame for 2022, which is the biggest honor in Ohio 4-H.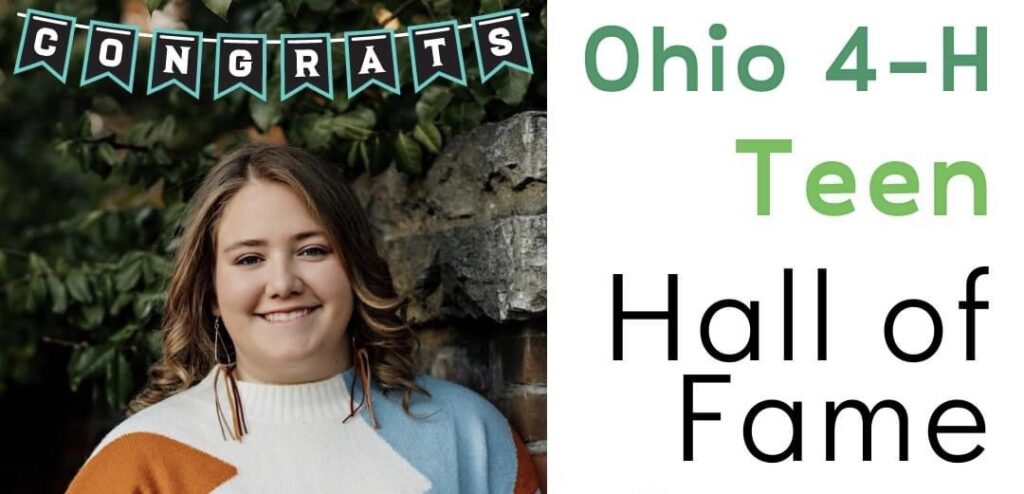 According to the Ross County 4-H Extension Facebook post, Meredith is a member of the Ross County Jr. Livestock Grower's Club.
"Meredith's passion for lifting herself and others to a better place by bringing the 4-H pledge to life makes her rise above the rest. She has put in the work and sacrifices to prioritize 4-H involvement and it shows in her achievements and personal growth. By pursuing project work, camp, and Jr. Fair Board with her whole heart, Meredith has applied her head to develop goal setting, confidence, inclusivity, organization, and leadership skills."
Robinson continues to expand her duties while investing in service as Camp Counselor, to CARTEENS, 4-H Advisory Committee, Ohio 4-H Teen Leadership Council, and by encouraging others to maximize opportunities within 4-H.
Finally, Meredith has championed personal wellness by promoting mental health and self-care for herself, while finding balance in her 4-H and other extracurricular activities.