Presented By McDonald's, I'm Lovin' It!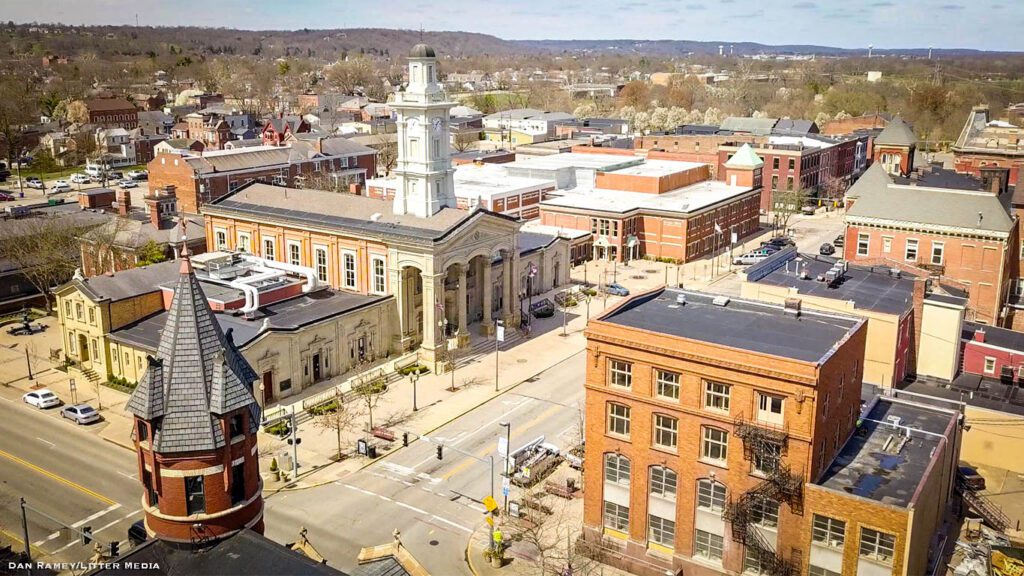 (See Dan Ramey's interview with Tiffany Baldwin of Downtown Chillicothe as she promotes the August 28th Sand On The Streets Volleyball)
NOTE: Since our original interview, Baldwin tells Litter Media due to an overwhelming response, the tournament format has been modified to only recreational teams. Get more details on the links below.
The Chillicothe Outdoor Volleyball Association (COVA) in conjunction with Downtown Chillicothe will be hosting a co-ed sand volleyball tournament August 28th in front of the Ross County Courthouse.
Tiffany Baldwin of Downtown Chillicothe spoke with Dan Ramey of Litter Media about the "Sands In The Street Tournament".
300 tons of sand will be used for the tournament, including some from the Yoctangee Park courts, which will also allow for the underlying area of the Yoctangee Park courts to receive needed drainage repairs. The rest of the sand will come from Covia Corp.
Baldwin says many of the downtown businesses take part of the event with sand covering much of Paint Street between Main and Second streets.
The tournament will host 24 recreational teams teams of 4-on-4 action, requiring at least one female player being on the court at all times during competition. 
Each court will have play going between 9am-6pm, along with other activities through the downtown that go through the evening.
To register you team, buy early entry tickets at: EVENTCREATE.COM/E/SANDINTHESTREETS
Spectators must also get their tickets through this link. There is a $2 charge to enter.