Presented By Horizon Connects
The highest honor bestowed each year by the Chillicothe-Ross Chamber of Commerce is for Entrepreneur of the Year. The 2022 honor was given to Bart Herrnstein of Herrnstein Auto Group, 17 years after his father Bill won the same honor.
Bart Herrnstein talked with Litter Media's Mike Smith after the chamber's annual banquet Monday evening, saying it's hard to describe his emotion, receiving the same honor as his father.
Herrnstein said that he has purchased the former CARRS auto shop on West Water Street, which was the original location of the Herrnstein Family Dealership opened in 1945. Thus far, there is no plans on how they will utilize that location.
The Herrnstein Family gather for a photo following the chamber award ceremony: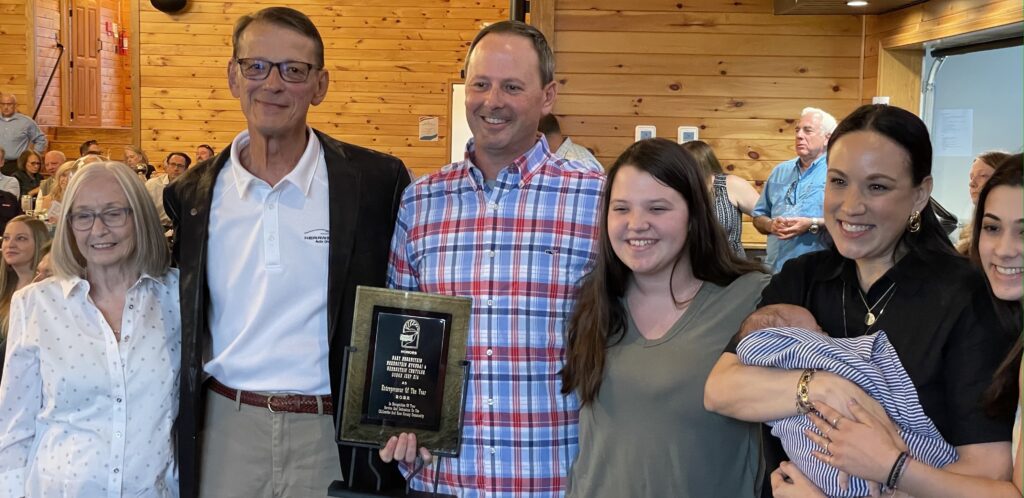 Other awards presented by the chamber of commerce were as follows:
Young Professional of the Year- Jade Berry
Corporate Citizenship Award- Dr. Blake Lloyd
Legacy Award- Crispie Creme Donuts (Renison Family started the business in 1929 and brought it to Chillicothe in the 1950's)
Special Recognition Award- Carvel Simmons